As Gen Z begins to enter the workforce, organizations are scrambling to understand how to attract and retain them.
Many organizations focus on the common facts that everyone seems to talk about, such as how Gen Z is the first digitally native generation, that they value diversity and inclusion more than ever, and aim to work for companies that share their beliefs.
While those aspects are important, an even bigger issue is not getting enough attention: How the pandemic has impacted their skills development.
In this week's edition of The Science of Leadership, we look at how COVID-19 has impacted Gen Z's development and what organizations can do to make sure they succeed.
Editor's Note: It's important to note that even great studies into generations can lump a large group of individuals together and paint them in the same light. While this is okay for identifying broad trends, remember that not everyone in a given generation is the same.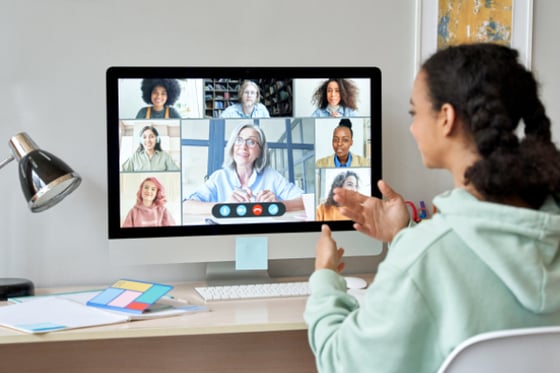 Education in the Time of COVID
Before we jump into development, we must first look into Gen Z and education.
The pandemic has loomed over the heads of Gen Z as they go through some of the most transformational times in their lives. One of the largest areas impacted is education (high school and higher ed). Specifically, the shift from in-person to virtual learning.
Even though Gen Z is known for their technological prowess, remote learning hasn't been kind. According to a study by The Associated Press-NORC Center for Public Affairs Research (AP-NORC), 65 percent of Gen Z participants said that education was extremely important to their identities.
"The pandemic is taking a toll on their education and career goals. 46 percent feel that the pandemic has made pursuing their educational or career goals more difficult. Fewer Millennials (36 percent) or Gen X (31 percent) share that concern."
The study also found that 55 percent said having fun is difficult, 46 percent said being happy is difficult, and 45 percent said maintaining relationships is difficult.
This paints a picture of an extremely stressed-out generation struggling to achieve educational goals, which are highly valuable to them.
These findings were also backed up by a study, The Impact of COVID-19 and Gen Z Looking Ahead, from Mt. San Jacinto College. They found that:
44 percent of Gen Z will likely change their education plans because of COVID
40 percent are reconsidering where they'll go to college
34 percent are less likely to enroll in the next semester
In short, education is a pain point for this generation. Adapting to fully remote learning has distanced them from the things they enjoy about school while also making it harder for them to actually learn.
Gen Z and Skill Competencies
Gen Z has been short-changed when it comes to developing the skills necessary to land a job and thrive in a role or career. According to a study by The Workforce Institute, Gen Z is well aware of this, finding that 51 percent of participants believe that education systems haven't helped them prepare for work.
The study entitled, Meet Gen Z, surveyed over 3,000 across 11 countries to better understand their skill competencies.
The team separated the data they collected into two groups. The first is what Gen Z feels prepared to do in the workplace and the other is what they feel they aren't prepared to do.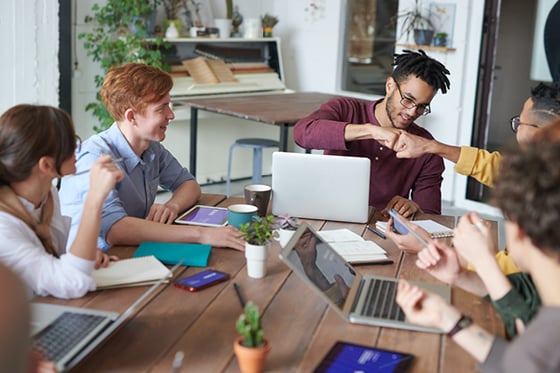 Skills That Gen Z Feels Prepared For
In the first group, the results suggest that Gen Z is ready to complete basic workplace tasks. They discovered that:
67 percent said they're prepared to show up to work on time
57 percent said they're prepared to work on a team and complete tasks on deadline
56 percent said they're prepared to work with customers
The team reports that these skills are developed mainly from prior work experience, which makes a lot of sense given that Gen Z is just now just entering the workforce. After all, these skills are the basic requirements for many entry-level roles.
Skills That Gen Z Feels Unprepared For
The list of skills Gen Z feels unprepared for is larger. According to the team, these skills include:
Negotiating (26 percent)
Networking (24 percent)
Speaking confidently in front of crowds (24 percent)
Working long hours (24 percent)
"One in five also feel their education hasn't adequately prepared them to resolve work conflicts or be managed by another person," reports The Workforce Institute.
"Entering the workforce directly out of high school or college, a third of Gen Z is concerned that lack of professional connections or experience may negatively impact performance or success at work."
These results suggest one thing: Due to the pandemic, Gen Z's may lack the soft skills required for the modern workforce.
The Formation of a Soft-Skill Gap
The semi-good news is that Gen Z is aware of this.
"A recent Tallo survey of over 2,400 Gen Z students, 92 percent reported that they are able to confidently identify which soft skills they have. What's more, they know that soft skills are critical to their success in the workplace," reports Casey Welch from ElearningInside News.
With the knowledge that they have a skills gap, they can start developing their soft skills to set themselves up for success.
This sentiment is backed up by more data from the Tallo survey, which found that, "A willingness to try new things also appears to be one of Gen Z's strengths, as 'stepping outside of your comfort zone' was selected as the best way to develop soft skills. That response was followed by being open to feedback and communicating often."
So, how can organizations create environments where Gen Z can thrive despite potentially having underdeveloped soft skills?

The fact that this generation has the self-awareness to understand they have a soft-skills gap, plus the fact they also have the willingness to address them, makes leadership more crucial than ever.
Leading Gen Z will require care and attention from managers who will play a prominent role in aiding the generation's development. Gen Z knows this as well, listing management as a top concern when looking for work in many studies.
For example, The Workforce Institute survey found that, "Nearly a third of Gen Z is motivated to work harder and stay longer at a company if they have a supportive manager, and 29 percent believe having a poor manager would get in the way of their performance. In fact, 37 percent would never tolerate an unsupportive manager."
At The National Society of Leadership and Success (NSLS), we firmly believe that leadership makes all the difference for all generations; however, it's particularly important for Gen Z as they progress into the start of their careers.
"Gen Z values ethical servant leadership that supports them and helps them develop their skills," said NSLS President and CEO Neil Khaund, in a recent article. "Leading through empowerment allows Gen Z to develop their skill sets while building trust along the way. By doing so, organizations prepare Gen Z for success and they also create a culture of learning that can benefit the overall company."
Key Takeaway
The pandemic has made a significant impact on Gen Z in a multitude of ways, specifically when it comes to soft-skill development. This doesn't mean that Gen Z has no options. They're ready and willing to learn and work hard to develop their skills as long as leaders are there to help guide them. The organizations that will win over Gen Z talent will lead with care and dignity, putting development and support at the forefront.
The Science of Leadership connects cutting-edge leadership research to the real world.
Ready to dig deeper? Read The Workforce Institute's full report here, and Tallo's survey here.
Want to brush up on your servant leadership skills to better lead Gen Z? Check out our full guide.
Have a burning question about any of the topics we've covered? Email us at blog@nsls.org. We'd love to hear from you.