If you're wrapping up college, you're also about to transition into a whole new world.
In this landscape, work-life balance is more important than ever, and flexibility and bringing passion to your work are encouraged.
You're in a great position to create the life you want to live, but you must first learn how to achieve it.
How to Live Your Best Life
During How to Create the Life and Career You Envision, we talk about key ways you can actively map out your dream life after college.
By watching the recording of this episode of our Well-Rounded Student Series, you'll learn how to:
Set SMART goals and use other goal-setting techniques
Work toward getting 1% better every day
Discover your "why" and what drives you to succeed
Map out your 1- to 10-year plan
Marnix Broer, co-founder and CEO of StuDocu, joins us to discuss how he created a brand that makes a positive impact on students' lives and how he set out to live the life he always envisioned.
Guest Speaker: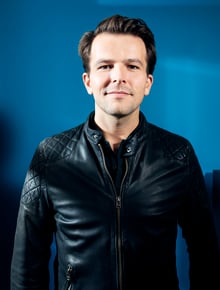 Marnix Broer is co-founder and CEO of StuDocu.
During his studies at Delft University of Technology (NL) he noticed that students wasted a lot of time searching for study resources to prepare for their exams. That's why he founded the sharing platform StuDocu together with three friends. Today, the platform provides 15 million study documents that have been shared by students and are accessible to everyone in the world. Documents are nicely organized per university and per course. Currently, 22 million students are using StuDocu to access high-quality materials.
Hosts: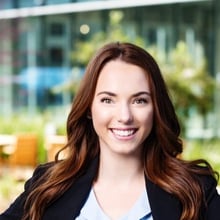 Allie Randall has a rich background in higher education, recruiting, and marketing, giving her a unique perspective on how to help students and organizations succeed. Allie obtained her undergrad in communications, advertising and social and behavioral science from California State University, Fullerton. Allie's commitment to helping students showcase and develop their talents and values is bolstered by the NSLS internship and membership opportunities.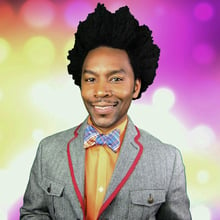 Corey Andrew Powell wears many hats — copywriter, content producer, and podcast host/interviewer. Having earned his bachelor's in media arts, Corey's work experience includes art direction, video production, video editing, music writing, and producing on-air promos. He's also a Grammy voting member of the Recording Academy of Music.
As a Content Manager for the NSLS, Corey contributes to the organization's marketing initiatives and corporate communications. He also utilizes his love of thoughtful conversation as the current host of the popular NSLS podcast, Motivational Mondays.