By Allie Randall
One of the most critical parts of your college career is the internship. Depending on your major, an internship may even be required to graduate. They are a great opportunity to get hands-on experience in your field and can set you apart from other job applicants.
Whether it be your first or fifth, getting an internship can be challenging. While you may not be in charge of the hiring process, there are things you can do to influence the hiring manager in your favor. This starts with putting your best foot forward.
The Importance of Cover Letters
Whether you're trying to land an internship or a job, first impressions matter. Your cover letter is the first thing the hiring manager sees before your resume. Think of a cover letter as your elevator pitch.
Imagine you and the hiring manager got into an elevator together. You'd have 30 seconds to state who you are and why you're a good fit for the role and their company. An elevator pitch should be brief and to the point, but have enough detail and persuasion to show why you're right for the job. Your cover letter is an opportunity to tell them this on paper.
Recruiters and hiring managers are busy and sort through hundreds of applications a day – in order to catch their eye, your cover letter needs to speak their language. Let's dive into what that means next.
Internship Cover Letter Tips
Because a cover letter needs to be succinct yet still tell a story, it's an opportunity to show off your communication skills. A strong cover letter should showcase your ability to communicate with confidence and articulate your thoughts.
Below are some important things you should keep in mind when writing your cover letter. These tips will help your application stand out and make a lasting impression with the hiring manager.
Keep it Personal
Your cover letter should always include your name and contact information, such as your phone number and email. It should connect your unique skills and experience with the requirements of the internship you're applying for. If you haven't had a job, mention completed courses that are relevant to the posting.
Don't be afraid to be human! Show your personality through your voice and tone. Look into the organization's mission, vision, and values, and be sure to highlight how they resonate with you. Your cover letter should explain why you're a good match for the role and what you hope to learn as an intern on their team.
Intentionally Tailor Your Letter
While you may be applying for many similar internships, you don't want it to be obvious. Rather than sending the same cover letter to every internship, take time to fully research the company and role you're applying for. Then, tailor your cover letter accordingly.
State the name of the role you're applying for.
Refer to the company by name. Even if you're using the same template letter for multiple applications, make sure your cover letter is addressed to the correct company and double-check that the organization's name matches throughout the entire letter. An easy hack to make sure you're sending the right letter to the right person is to save each letter under a different file name.
Use

specific keywords

that the employer uses in the internship description along with examples that show how you meet these criteria.
Showing that you've done your homework and being intentional with how you present your skills communicates that you're interested in working for a specific company. Hiring managers will instantly pick up on it and they'll be more inclined to set up an interview.
Send a Cover Letter Even if it's Not Required
Sending cover letters every time you apply for an internship will set you apart from other applicants by showcasing your communication skills and emphasizing your desire to work for that particular organization.
Want to know a great way to get your resume to the top of the pile? Get the contact information of the hiring manager and send an email introducing yourself separately from your application. This is the perfect way to send a cover letter if you didn't in your application and can also get your resume in front of them once more. Persistence pays off.
Stay Consistent Across All Mediums
As a general rule of thumb, you always want to make sure that your resume, cover letter, job posting profiles, and LinkedIn profile match. Recruiters and hiring managers often scan through these various resources when considering you for the role. Any discrepancies could raise a red flag with the employer and make them uncertain that you're the right fit.
How the NSLS Can Help You Achieve Internship Success
At The National Society of Leadership and Success (NSLS), our mission is to build better leaders so they can build a better world. To do that, we have a robust curriculum that's focused on leadership skill development. These include soft skills like communicating with confidence, time management, decision making, and more – all of which are critical in the workplace.
In addition to skill-building, we also have our own internship program. Through it, student interns are able to start and lead an NSLS chapter on their campus if there isn't already an existing chapter. If a chapter already exists at your school, you can also access a range of internship opportunities on our members-only online job board.
Some key benefits of our internship program include:
Paid, part-time schedule: Internships are an investment of your valuable time and we believe you should be compensated for it. We offer flexible scheduling in order to help you balance your personal life, academics, and extracurriculars.
Credit reciprocity: At some universities, your membership and internship may earn you academic credits toward your diploma.
Multiple modalities: You have the option to run and/or participate in person, virtually, or through a hybrid structure.
If you're seeking opportunities to elevate your skillset, stand out from your peers, and connect with fellow success-oriented students, apply for our internship program today.
---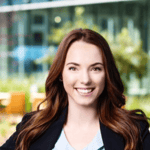 Allie Randall has a background in higher education, recruiting, and marketing, giving her a unique perspective on how to help students and organizations succeed. Allie obtained her undergrad in Communications, Advertising, and Social & Behavioral Science from California State University, Fullerton. Allie's commitment to helping students showcase and develop their talents and values is bolstered by the NSLS internship and membership opportunities.