LIVESTREAM: UNLOCKING YOUR CAREER GROWTH TO EXPAND JOB OPPORTUNITIES
November's livestream was a must-see for all future leaders! After all, the job market can be an overwhelming place for both applicants and employers. We want you to embark on your career search with the tools you need for success.

We were joined by Anna Taylor, executive director of The Greater Sum Foundation, and Tim Taylor, co-founder and president of America Succeeds. Both are committed to creating a pipeline of stronger, better-prepared future leaders, and they chatted with us to share what you can do to become a stand-out prospective employee.
WATCH: UNLOCKING YOUR CAREER GROWTH TO EXPAND JOB OPPORTUNITIES

In this enlightening discussion, our guests share:
The importance of durable skills (or soft skills) across industries, especially in the age of AI.
How to develop durable skills outside of the classroom — and how you might already be practicing them!
How to get the most out of your volunteering or internship experience.
How to strengthen durable skills and lean into the ones you're best at.
The power of mentorships, whether the relationship is formal or informal.
Secrets to make your resume and cover letter stand out as more companies use AI to pre-screen applications.
Here are some other great resources to help you on your career path:
Uncover Your Strengths
Reveal the in-demand durable skills you need to succeed.
Find your volunteering "yes."
Find Volunteer Opportunities
Drive Your Career Growth
Listen to Anna Taylor's Motivational Mondays episode about volunteering as a career move.
If you're looking for a great first step in leveling up your career, our Virtual Summit is on November 11, 2023. Register by November 9 to book your spot.


Ready to grow your career? Join us on Saturday, November 11 for our virtual NSLS Leadership Launchpad Summit!

Guest Speakers: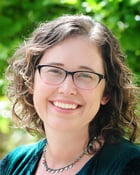 Anna Taylor
Executive Director of The Greater Sum Foundation
In her role as executive director of The Greater Sum, Taylor connects non-profit leaders with the people, skills, and resources they need to succeed. Taylor nurtures the organization's volunteer network and connects nonprofits to higher education institutions in order to build a pipeline of future leaders and entrepreneurs
Keep up with Anna and The Greater Sum on Facebook, Instagram, and LinkedIn.

Tim Taylor
Co-Founder and President of America Succeeds
Tim Taylor is co-founder and president of America Succeeds, a non-profit organization that encourages business leaders to modernize educational systems in order to create equity and opportunities. He is also the founder of Open Fairways, a non-profit organization that teaches golf to at-risk and underprivileged children, using the game's core values of honor, etiquette, and respect to improve their lives and provide them with new opportunities.
Connect with Tim and America Succeeds on Twitter, Facebook, LinkedIn, and Instagram.

Corey Andrew Powell
Content Marketing Manager and Podcast Host
Corey Andrew Powell is a copywriter, content producer, and podcast host. He earned his bachelor's degree in media arts at New Jersey City University. Powell's work experience includes art direction, video production, video editing, music writing, and producing on-air promos for top national brands.
He's also a published pop culture journalist and Grammy-voting member of the Recording Academy of Music. Corey utilizes his love of thoughtful conversation as the current host of the popular NSLS podcast, Motivational Mondays.
---
Providing students with the resources and mentors they need to become successful future leaders is at the heart of NSLS programming. Check out our collection of amazing livestreams on our YouTube channel.