LETTER FROM THE PRESIDENT:
Dear Member,
It's that time again—the month of December, as we begin the countdown to a new year. We have undoubtedly faced quite a year adjusting to the "new normal" of living amid a global health concern. However, through trying times, our greatest strengths are realized, and adversity can often better prepare us for the future. As the Persian adage goes, "this too shall pass," and your leadership skills are the tools that can help guide you and others through difficulties.

December is also a great time of reflection, but when you look back on the past year, don't focus on the negative. Instead, celebrate life, the things for which you are grateful, and any accomplishment—great or small. It's ok to pat yourself on the back sometimes for a job well done. Remember, as a leader; you are your greatest motivator. This confidence can positively impact your ability to motivate others.

As you forge ahead, never forget the most transformative leaders maintain two elementary but important attributes: optimism for a better world and empathy for others. I could give many examples of optimism and empathy. However, having recently read a remarkable poem, Promise Yourself, by early 1900s writer Christian D. Larson, I would like to leave you with his prolific expression of how optimism and empathy are aligned with happiness and success:
Promise Yourself
To be so strong that nothing
can disturb your peace of mind.
To talk health, happiness, and prosperity
to every person you meet.

To make all your friends feel
that there is something in them
To look at the sunny side of everything
and make your optimism come true.

To think only the best, to work only for the best,
and to expect only the best.
To be just as enthusiastic about the success of others
as you are about your own.

To forget the mistakes of the past
and press on to the greater achievements of the future.
To wear a cheerful countenance at all times
and give every living creature you meet a smile.

To give so much time to the improvement of yourself
that you have no time to criticize others.
To be too large for worry, too noble for anger, too strong for fear,
and too happy to permit the presence of trouble.

To think well of yourself and to proclaim this fact to the world,
not in loud words but great deeds.
To live in faith that the whole world is on your side
so long as you are true to the best that is in you."

Have a wonderful December and winter break.

Best wishes,



Charles Knippen
President
The National Society of Leadership and Success
---
ANNOUNCEMENTS:
Scholarship Awards & Announcements
Our Fall 2020 Scholarships & Awards winners will be announced on December 14th. Members who applied: be sure to watch your email for the official announcement!

Congratulations to our November "Communication Styles" Video Winners! Members who share their communication style with @theNSLS and include #theNSLS on social media are entered to win a $50 gift card. Here are our current winners:
Jeffrey Holliday - University of Phoenix

LaToya Glen - Capella University

Summer Swensrud - Winona State University
Monthly Giveaway Winners
POST EVENT SURVEY WINNER:
Members who complete our post-event satisfaction surveys are automatically entered into a monthly drawing for a $1,000 scholarship! November's winner is Dianna Emerson from Borough of Manhattan Community College. Congratulations!
ON DEMAND SPEAKER BROADCAST WINNERS:
Members in Live Online and Online chapters now have the ability to watch our Fall lineup of speaker broadcasts on-demand through the Members Area.
Five members who took advantage of the new on-demand feature and finished their induction steps in November were randomly drawn to win a $1,000 scholarship from NSLS. Congrats to our winners:
Isabelle Sparks - Loyola University - New Orleans

Kelli McClain - University of Nevada, Las Vegas

Patrice Dilla - San Antonio College

Kumetrea Tuggle - University of Memphis

Robbie Williams - University of Phoenix
PARTNERS SPOTLIGHT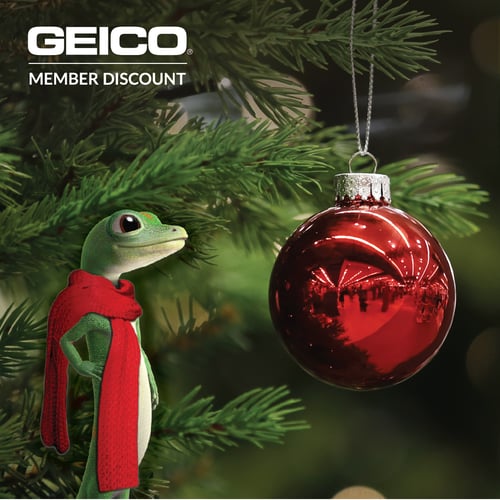 As a member of The National Society of Leadership and Success, you could save with a special discount on GEICO auto insurance.
---
NSLS SPOTLIGHT:
NSLS Member Annette Guzman-Torres Participates In Womens' Mentorship Program, sponsored by the NY Jets!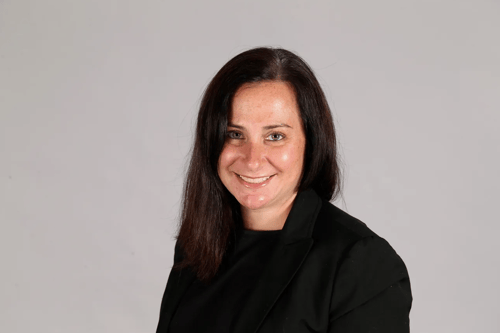 Annette Guzman-Torres felt discouraged and frustrated; her anxiety fueled by the uncertainty of a bleak job market during the coronavirus pandemic. The 44-year-old married mother of two boys is close to finishing the capstone project for her doctorate from Capella University. She has a 3.77 GPA, is a member of The National Society of Leadership and Success, and has big professional dreams.
Photo Credit: GoErie | Click here to read more.
WHat's new on the blog?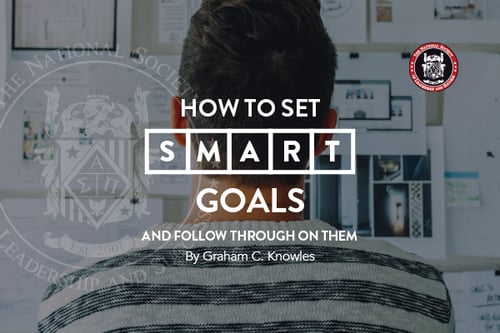 Click here to read more.
Marietta College recently inducts Inaugural Class into the NSLS
Marietta College recently inducted more than 65 students into the inaugural class of the National Society for Leadership and Success. Marietta College is a four-year liberal arts college serving a body of 1,200 full-time students with more than 50 majors.
Click here to read more.
In Memory of Benjamin "Ben" Montgomery Wordell
May 5, 2001 – November 30, 2020
Our hearts go to the Wordell family as we mourn the unexpected passing of Benjamin M. Wordell of Little Compton on November 30th at the age of 19. Benjamin, an exemplary member of NSLS, will be remembered lovingly by his parents Russell and Suzette Wordell, his grandmother Nancy Lambert (Nan), his uncle Peter Lambert, his aunt Nicolette Pratt, a large and loving extended family, and many close friends. He was predeceased by his grandfather Romeo Lambert (Pepere).

Click here to read more.
---
SUCCESS CORNER:
NSLS member Adriana LaVarco Shares Her Reasons For Transferring to Montclair State University
Montclair State is close to home, affordable, and the campus is beautiful.
I'm a University Fellow for the College of Science and Mathematics. I'm part of the National Society of Leadership & Success. I was previously a tutor at the Academic Support Center for Anatomy & Physiology I and II, and I was a part of the Pre-Vet Club for a short time before I changed my career track.
Click here to read more.
MSU's Spencer Ussery earns Leadership Scholarship during Mississippi Young Bankers Conference
NSLS member Spencer Ussery was chosen from applicants across Mississippi to receive the $2,000 scholarship, which is given annually to one junior enrolled in a banking or finance program at a state-supported university in Mississippi. The MYB Leadership Scholarship was first given by the MYB in 1998, and since 2012, the scholarship has been funded by the MBA Education Foundation and awarded in conjunction with MYB.
Click here to read more.
---
Monthly Motivation:
What Inclusive Leaders Sound Like - Harvard Business Review:
Leaders across virtually every industry are pledging to be more inclusive; but if their actions and behaviors don't support those values, the progress stops there. In their recent study, the authors applied a combination of computational linguistics, vocal mapping, and facial micro-expression analysis to determine what truly makes a leader inclusive in the eyes of an audience. Here they provide three behaviors that can be learned, practiced, and mastered.
Click here to read more.