LETTER FROM THE CEO
Hi NSLS family,
I hope your December is off to a great start. I usually try to avoid cliches, but the expression "time flies" truly defines this moment. The holiday season is a busy time and can be overwhelming. It's also when we all enjoy a well-deserved break from work and school.
I want to share a few tips for enjoying the holiday break this year:
Plan ahead: Make sure you know what you want to do before you make any arrangements. This will help you stay focused and narrow down your options for activities so that you can make informed decisions more quickly.
Travel smart: Researching your travel arrangements beforehand is imperative to avoiding holiday mayhem. Give yourself a few days to find the best travel routes, transportation, and connection points.
Stay in touch: Many people opt not to travel during the holidays for various reasons. If that's you, keep in touch with friends and family via phone calls, cards, or even a text. A simple holiday greeting can make all the difference.
Take care of yourself: It's that time of year when germs are abundant. Get plenty of sleep, wash your hands regularly, and eat healthy if you can. And of course, enjoy some terrific holiday treats in moderation.
It's called a break for a reason so if you choose to relax and do nothing until you head back to reality, that's okay too. You've earned it.
See you next year!

Neil Khaund
Chief Executive Officer
The National Society of Leadership and Success
---
BIG NEWS
top leadership lessons of 2022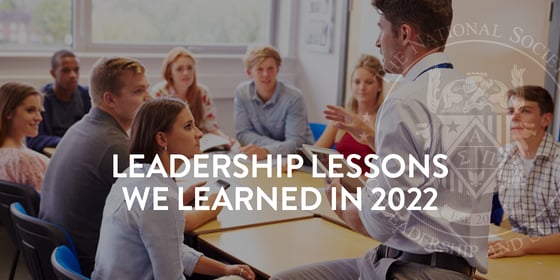 Every year the NSLS provides opportunities to learn from others' leadership journeys. We're very proud to provide our community with inspirational content and we hope you enjoy this reflection on some of the year's most poignant leadership lessons.
WATCH OUR FAVORITE PODCAST EPISODES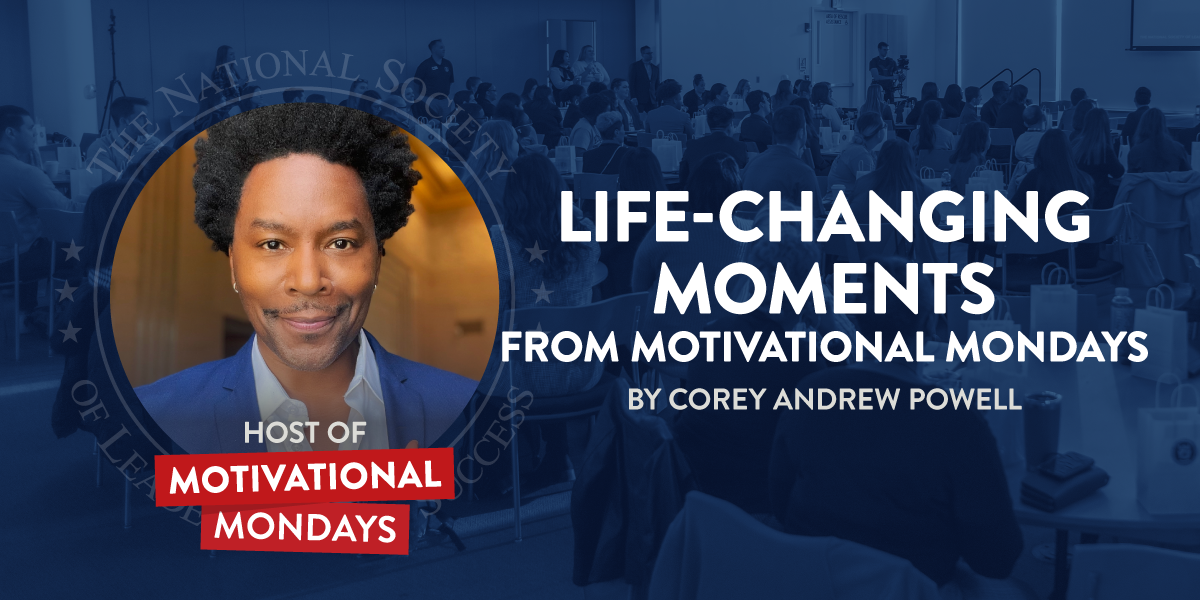 At this year's Leadership Summit, Motivational Mondays host Corey Powell presented five of our most poignant episodes. To inspire everyone to push through difficult times, Corey shared remarkable stories of people who turned obstacles into opportunities.
CELEBRATING OUR FIRST INTERNATIONAL CHAPTER
We're proud to realize our founder's vision to establish a global presence in leadership development and thank everyone who made the highly anticipated launch of our Colombia chapters a reality! We're excited to keep the momentum going as we continue to build our legacy in leadership and professional development.
Congratulations to the December Reflection Challenge Video $100 Winners
Alyece Rodriguez - Texas State University

Amanda Maskell - Purdue University Global

Nicolette Hobbs

- Walden University
---
THE NSLS FOUNDATION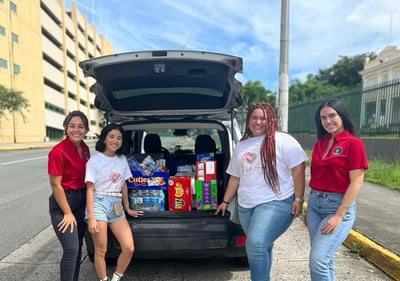 The NSLS Foundation has empowered over 1,700 leaders with over $2 million in scholarships and awards to make a positive impact in their communities, like the students from The University of Puerto Rico, Rio Piedras chapter. They rallied to raise funds, including a $5,000 donation from the Foundation to help in the aftermath of Hurricane Fiona.
As we wrap up our #GivingTuesday campaign, consider sponsoring a fellow leader this holiday season.
---

A weekly conversation with entrepreneurs, celebrities, and leadership experts.
---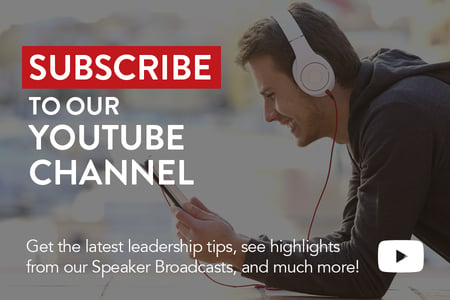 ---
FEATURED POSTS
| | |
| --- | --- |
| The Importance of Checking In On Yourself | 5 Characteristics of a Good Leader |
| November 2022: Members In The News | Building a Better World through Leadership Development |
---
What's NEW In THE NSLS Shop?
'Tis the season for holiday savings in the NSLS Shop!
Shop seasonal favorites and get cozy with our new NSLS Seal Collection. Sale begins today!
Spend $75 or more and get 20% off

Spend $125 or more and get 25% off + free shipping
---
PARTNER SPOTLIGHT