Get ready for this star-studded lineup!
We're excited to announce our guests for the Fall 2022 Speaker Broadcasts. You'll hear from American businessman and political candidate Andrew Yang, actress and talk-show host Kelly Ripa, and actor and comedian Kevin Hart.
FALL '22 SPEAKER BROADCASTs:
ANDREW YANG
Tuesday, October 11 at 7pm ET
Moving Leadership Forward with Andrew Yang
Andrew Yang was a 2020 presidential candidate and a 2021 candidate for New York City mayor. Named Presidential Ambassador of Global Entrepreneurship by President Obama, he's the founder of Humanity Forward and Venture for America. Yang's New York Times bestselling book, The War on Normal People, helped introduce the idea of universal basic income into the political mainstream. Yang graduated from Brown University, where he graduated with degrees in economics and political science, and Columbia Law School, where he was an editor of the Columbia Law Review.

KELLY RIPA
Tuesday, October 18 at 7pm ET
A Conversation with Kelly Ripa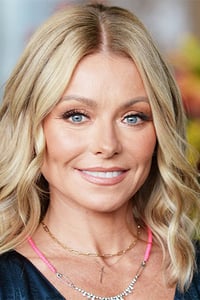 Kelly Ripa is one of the most influential voices in media, with a diverse body of work both on and off camera. A household name for over two decades and a career at ABC spanning over 30 years, Ripa has welcomed viewers with her sharp wit every morning as the host of the award-winning Live franchise. Ripa has won six Daytime Entertainment Emmy®️ Awards for Outstanding Talk Show Host and 15 Daytime Emmy nominations for Outstanding Entertainment Talk Show, with a win in 2012. Ripa has earned the prestigious Excellence in Media Award from GLAAD and Glamour's Woman of the Year Award. She's also consistently recognized by The Hollywood Reporter as part of its annual Women in Entertainment Power 100 list and the publication's 35 Most Powerful People in Media.

KEVIN HART
Tuesday, November 1 at 7pm ET
Leading From the Hart with Kevin Hart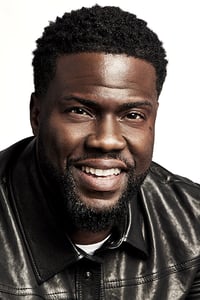 Kevin Hart has become one of today's most successful entertainers in Hollywood. Originally a stand-up comedian, Hart has since starred in big box-office films, popular TV shows, and released several well-received comedy albums. His first middle-grade novel, Marcus Makes a Movie, was an instant New York Times bestseller. The book depicts the importance of focusing and working hard to reach your goals. Its sequel, Marcus Makes It Big, delivers a heartfelt message about the perils of sudden fame and the importance of sticking close to the friends and family who helped get you there.

If you have any questions, please reach out to your Chapter Advisor. We look forward to learning from these remarkable guests with you!