LETTER FROM THE PRESIDENT:
Dear Member,
The new year has arrived, and I am very excited about all the possibilities as we forge ahead to support your future success. As you continue your academic pursuits and leadership journey in 2021, I want to remind you that setting goals can make all the difference in accomplishing what you aim to achieve.
Identifying and setting goals helps give strategy, structure, and direction to your aspirations. It goes beyond just making a list in your head; there are actually goal-setting models like SMART Goals and PACT to help keep us on track. In this month's newsletter, the NSLS shares invaluable information about these models, including assessing which works best based on certain personality types.
In times of uncertainty, having goals, and a plan for attaining them can bring a sense of stability, reducing stress and anxiety. Goal setting is a useful tool for professional or personal endeavors, but it can also positively impact your state of mind and mental well-being.
Last year was difficult for so many of us. It presented a unique set of challenges none of us were prepared for. Many of us are still dealing with these issues. But the NSLS community of members is resilient, and I encourage you to face the new year with continued hope and optimism.
I wish you a happy and healthy new year full of engaging and dynamic opportunities.

Charles Knippen
President
The National Society of Leadership and Success
---
BIG NEWS:
Spring 2021 Speaker BroadcastS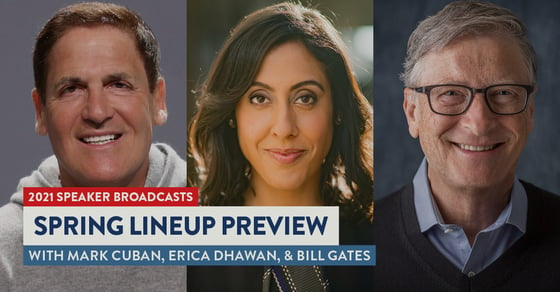 The NSLS is thrilled to announce Mark Cuban (Owner of the NBA's Dallas Mavericks, Shark Tank), Erica Dhawan (Author, Host of the award-winning podcast Masters of Leadership), and Bill Gates (Philanthropist and Co-founder of Microsoft) as three of our guests for the Spring 2021 Speaker Broadcast season.
We look forward to these speakers sharing their motivational personal stories of leadership and success.
We will soon send more information to our members. Be on the lookout for the broadcast emails.
MOTIVATIONAL MONDAYS IS NOW AVAILABLE ON ALL YOUR FAVORITE PODCAST PLATFORMS!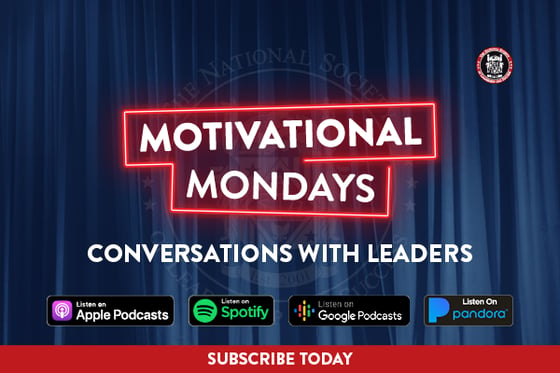 Kick off each week with the NSLS 'Motivational Mondays' Podcast!
Listen on-the-go as today's top leaders share their personal insight on leadership, life's lessons and planning for future success.

Subscribe to Motivational Mondays on Spotify, Apple Podcasts, Google Podcasts, Pandora, and anywhere else you listen to podcasts to receive notifications.
CLICK HERE to read our full announcement in our blog.
Spring 2021 Scholarships and Awards
The Application Window For Spring 2021 Scholarships and Awards is NOW OPEN!
The Spring 2021 submission period runs from (Feb 1 - March 26) at 11:59 p.m. Eastern Time.
CLICK HERE to download the Scholarships & Awards packet and begin your application.
---
SUCCESS STORIES AND SPOTLIGHT:
NSLS Inspires Student to Create a Diversity Program For College Campus Communities.
The National Society of Leadership and Success (NSLS) is challenging students around the country to develop projects to bring racial justice and diversity to their college and campuses and communities. Jacksonville University student, Jon Glover found... READ MORE >>
NSLS Members from Westfield State Receive President's Award for Excellence in Leadership
Westfield State University will recognize nine students for their academic excellence, leadership, and service to the community with the President's Award for Excellence in Leadership. A pre-recorded award ceremony will be shared on the University's website in... READ MORE >>
PARTNER SPOTLIGHT: TRUENATURE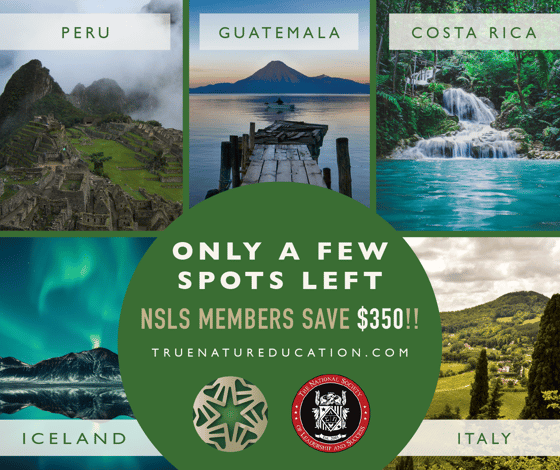 Over the past decade, thousands of NSLS members have had the great honor of participating in a diverse range of International Service, Adventure, Culture, and Leadership Programs with True Nature Education.
In 2021 we are excited to introduce our first NSLS and True Nature Education program in Guatemala and roll out a new calendar of excursions to Iceland, Costa Rica, Peru, and Italy! You are invited to join us, taking your passion, leadership, service, and adventure safely around the world!
We are all aware that these are unprecedented times and our thoughts and best wishes are with all impacted by COVID-19. As we slowly and cautiously prepare to explore the world again, True Nature Education is focused on your safety. With a full range of extensive guidelines, protocol, and measures, your trust, confidence, and safety is our top priority.
We look forward to traveling the world with you in 2021!
Limited spots remain! Registration at TrueNatureEducation.com!