LETTER FROM THE CEO
Dear NSLS family,

As the school year gets into full swing and workloads increase, it's important to take a moment to consider what it means to be successful — and how to shape our lives toward that vision of success.

We talk a lot about careers and the workplace at the NSLS, but success encompasses more than just our professions. Success includes our lifestyle and relationships. A truly successful life meets our needs not only professionally but also personally, both in our families and in our wider communities.

So join us this month in taking stock of our lives, our goals, and our plans to make those goals a reality. What are your top strategies for balancing personal and professional goals?

May you all find success in work and in life.

Neil Khaund
President & CEO
The National Society of Leadership and Success

Neil Khaund
Chief Executive Officer
The National Society of Leadership and Success
---
BIG NEWS
Power-Up Your Resume TODAY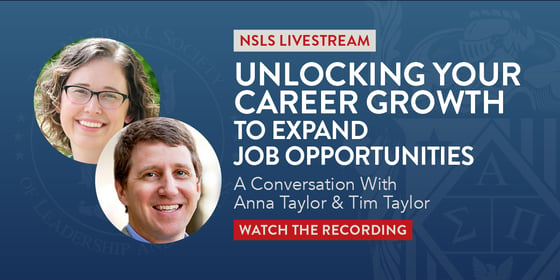 The NSLS went LIVE today with Anna Taylor of The Greater Sum Foundation and Tim Taylor of America Succeeds! We talked about employable skills in an overwhelming job market, and how non-traditional experiences like volunteering can help you build the skills hiring managers look for on resumes.
Networking is Jet Fuel for Your Future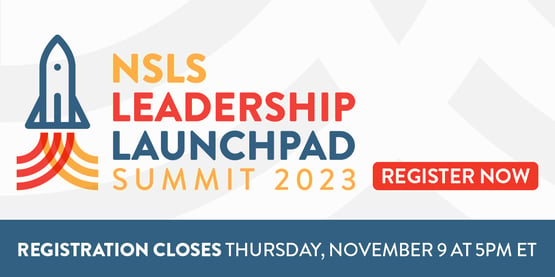 Building a strong community through networking is key to creating future success both personally and professionally. At the NSLS's Virtual Summit on Saturday, November 11, you'll gain the opportunity to network and to learn from our amazing program of speakers. You'll also get a chance to win a share of $10,000 in scholarships. Don't miss your chance to register by Thursday, November 9!
Thinking Toward Success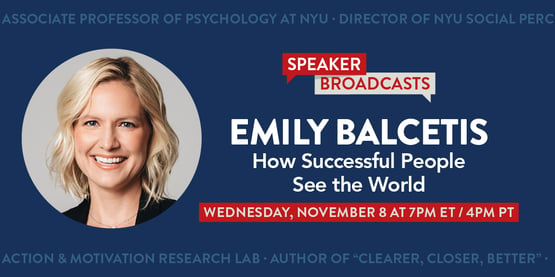 Our Speaker Broadcast Series continues with Emily Balcetis, director of the New York University Social Perception Action and Motivation research lab! Balcetis explores the ways in which the stories we tell ourselves can keep us from success. Her research investigates how successful people see the world differently — and how you can harness that power for yourself!
Congratulations to the NOVEMBER Reflection Challenge $100 Winners
Daniel Ortiz - Our Lady of the Lake University

Alexandria Golden - University of Missouri-St. Louis

Nyasha Mhepo - Caldwell University
---

A weekly conversation with entrepreneurs, celebrities, and leadership experts.
---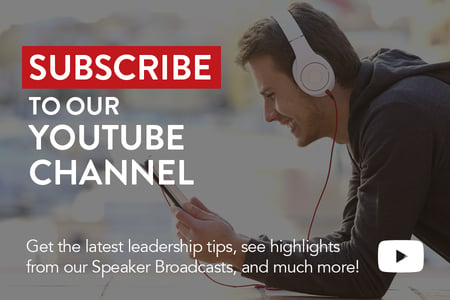 ---
FEATURED POSTS
| | |
| --- | --- |
| Failure is the Greatest Teacher | Acts of Kindness Build Personal Success |
| NSLS Members Finding Success | Young Entrepreneur Honored for Success in Business and Community |
---
NSLS Shop
Set Yourself Up for Success: 20% Off Books and Supplies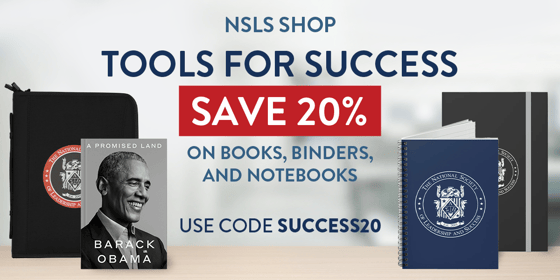 Two essential elements of success are planning and learning, and we've got you covered! Notebooks, binders, and books are on sale at the NSLS shop. Use code SUCCESS20 at checkout to get 20% off essential supplies.
PARTNER SPOTLIGHT