We're excited to announce new guests for our Spring 2022 Speaker Broadcasts! Mark your calendar to hear inspiring, motivational stories from Olympic gold medalist Lindsey Vonn, actor and former NFL player Terry Crews, and New York Times best-selling author and Good Morning America anchor Robin Roberts.
Learn more about these notable speakers below:
SPRING 2022 SPEAKER BROADCAST GUESTS
Lindsey Vonn
Tuesday, February 15 at 7pm ET
Rise: A Conversation with Lindsey Vonn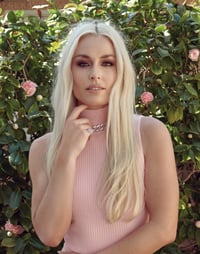 Lindsey Vonn is an Olympic gold medalist and alpine ski racer who competed for the U.S. Ski Team. The most decorated female skier of all time, she holds four overall World Cup titles and is one of only six women to have won World Cup races in all five disciplines of alpine skiing. She was also an NBC news correspondent during the 2014 Winter Olympics and is the founder of the Lindsey Vonn Foundation, which works to empower and enrich the lives of girls and young women. Join us as Lindsey talks about grit, resilience, her battle with depression, and the sacrifices she made to become the greatest to ever do it.
Terry Crews
Tuesday, February 22 at 7pm ET
Strength Comes from Within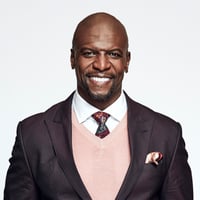 Terry Crews is an actor, former NFL football player and a TIME "Person of the Year." He's a public advocate for women's rights and an activist against sexism. Join us as Terry talks about escaping an abusive childhood, his career, his lifelong obsession with strength and how, after looking for it in all the wrong places, he finally found it.

ROBIN ROBERTS
Tuesday, March 8 at 7pm ET
Brighter by the Day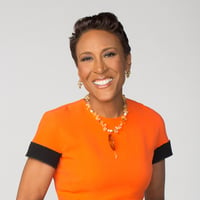 Robin Roberts is the anchor of ABC's Good Morning America and New York Times best-selling author of the memoir, Everybody's Got Something. Under her leadership, the broadcast won three consecutive Emmy Awards for Outstanding Morning Program and has been the #1 morning show in America for nine years running. She's been the recipient of numerous awards, including a Peabody for her documentation of her own medical odyssey and the Arthur Ashe Courage Award. Join us as Robin discusses her career including the victories and the obstacles she's overcome along the way.

If you have any questions, please reach out to your Chapter Advisor. We look forward to learning from these remarkable guests with you!