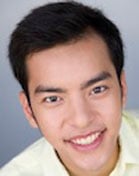 Transferring to UCI had always been one of my ultimate goals when I was studying at Golden West College. It had been my strong motivation because I had been informed that UCI would be a tremendous pool of opportunities. However, within the new environment, I was almost overwhelmed by the number of programs offered, confused by the quality and types of programs that would be relevant to my academic, critical, and professional development. Fortunately, after my successful first two quarters at UCI, I was honored to receive an invitation letter to join The National Society of Leadership and Success. Joining the NSLS, going through leadership training, and attending the inspiring speaker series has been an amazing opportunity for me to learn about how to be successful as a student, to become a future professional and tomorrow's leader. Within the NSLS, I have the extended platform to network, and especially form an intimate SNT group with whose members I can share all the experiences and challenges that I have faced as a transfer student, as well as obstacles and traumatic events that have happened in life.

The SNT was created for members to work together, provide peer coaching, and to support and hold each individual accountable to achieving personal and professional goals. As a member of my own SNT group, I have been able to share the experiences and hardship in my pursuit of higher education, and I have been thankful to receive insightful suggestions from others in my group. All together we have supported each other mentally and emotionally, recommended ways to reach out for any professional and academic opportunities, and provided resources to anyone in need. Furthermore, my SNT members were also there for me when I needed help the most but failed to realize that.

One of the most memorable and positive experiences I had with my SNT group is after I had a car accident. It was a pleasant Saturday night, a short weekend break after my study for all the midterms coming up the week after, when I drove to downtown Los Angeles to meet up with my friend and eagerly looked forward to hearing his experience about a trip abroad. Five minutes away from the exit, while I was driving, suddenly I felt a strong force exerted from behind. The push was so powerful that I started to lose control of my steering wheel. Desperately trying to bring the car to a stop, I pushed the brake hard, making my car spin a couple of rounds before the car eventually smashed into the side of the freeway and came to the complete stop. Miraculously, with minor injuries, I was still conscious and able to get out of the car, before noticing the fire flare up from the front engine. Fortunately, other drivers stopped to help me. They were doing everything to calm me down, call the police and firefighters. Shocked and stunned by the force and spinning torque, I barely was able to report about what happened to the police officers, before my brother showed up and took me to the hospital for a check-up. The accident was then filed and went to my record as a "hit and run" case. Even though I blessedly got only minor physical injuries, the mental trauma continued to recur and haunt me for weeks. Being deeply traumatized by the incident, being ashamed of my poor performance on all the midterms the week after the incident, I resorted to silence and denial, leaving the real problems unresolved. However, somehow I managed to attend our scheduled SNT meeting, and within that intimate, sharing, and supportive atmosphere, I was able to open up and talk about the horrifying car accident for the very first time to others. Devotedly, all SNT members helped me realize and address the problems, using all available resources on campus to go through that extremely difficult time. The appointment with our Chapter Advisor days after was really a reinforcing moment for me to realize that I needed professional and financial help. Furthermore, he substantially inspired, motivated, and advised me with necessary steps and actions to bounce back, continue with my courses, and improve my performance in class, instead of withdrawing for the rest of the quarter. The spring quarter ended with my grades not as high as I would normally expect, but from my own perspective, it was a small success for me as it manifested the tremendous amount of positive effort that I invested to pull through difficult time and bring myself up. I have to accept and be proud of my progress, my effort, persistence. They are solid achievements that will keep me going, growing, and thriving.

At this moment, reflecting on the whole process of having my Chapter Advisor and SNT members to support and provide, I am definitely thankful for having them as the network of support through that difficult time. In addition, I also take away the lesson of opening up, being willing to ask and seek for help. By keeping motivation alive, actively understanding traumatic events, and perceiving hardship as challenges to goals, I have become much more empowered and persistent to work, achieve, and become successful in my own terms.

With the NSLS's genuine mission, effective guiding principles, and rigorous conducts, I truly believe being a member of the NSLS and participating in my SNT group has been an extended opportunity for me to develop academically, critically, and professionally. In addition, the NSLS is a sturdy bridge for my reach-out to myriad resources, my seeking financial and professional assistance over the course of education and personal growth.