On top of all the challenges we've faced in 2020, we also confronted one of the most polarizing elections in our country's history. And, as the divisions in the political parties seem to grow and intensify, we want to support the higher education community by sharing how to guide your students through any potential political unrest.
Luckily, we didn't face many protests after the election, but it's important to provide a safe and inclusive environment for students to share their concerns. To do this, we invited Dr. Kozhi Sidney Makai to share his expertise during a recent webinar.
Request the webinar recording, Supporting Students Through Political Unrest, to discover the essential techniques to guide your students through any potential political unrest.
During this webinar, you'll learn key takeaways, such as how to:
Listen to opposing views: It's not about being right, it's about being righteous. When someone is right, someone else is wrong. You are looking to have a dialogue and not a debate. Set aside your personal beliefs to understand others' perspectives.
Be in the moment: Make yourself available and focus on each individual seeking support. Be present in the moment to connect with them and hear their concerns.
Avoid burnout: If you try to help every student you may not provide substantial support because you'll experience burnout. Instead, devote your time and energy towards supporting the students that seek help.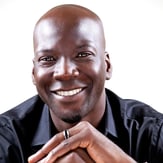 Speaker:
Dr. Kozhi Sidney Makai
Founder, Kozhi Makai Worldwide
As a Behavioral Scientist with two doctorates and founder of Kozhi Makai Worldwide, Kozhi focuses on teaching individuals and teams the benefits of Positive Performance Psychology to bring you From Potential to Performance.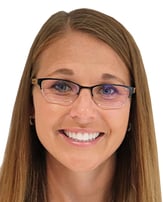 Host:
Hannah Stoneburner
Regional Director of Program Development
NSLS