Empowerment begins with learning how to be a self-advocate who speaks up and takes action. Self-advocacy can lead to the betterment of those around you by creating an open and safe environment for different voices to shine.
EMPOWER OTHERS BY EMPOWERING YOURSELF
We sat down with The New York Times bestselling author Daniel Pink to learn how you can get started advocating for yourself using a science-backed approach.
In this video, you'll learn:
How to get started with self-advocacy
Ways to communicate your wants and needs
Self-advocacy best practices and actionable insights
How regret can be harnessed as a beneficial tool
Communication is critical when it comes to self-advocacy. One of the best ways to improve this soft skill is through leadership development. Learn how the NSLS has developed strong leaders at over 700 campuses and how easy it is to bring a chapter to your school.
Guest Speaker: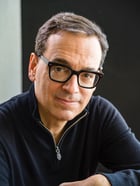 Daniel Pink
NYT Bestselling Author
Daniel H. Pink is the author of five NYT bestsellers, including his latest, The Power of Regret: How Looking Backward Moves Us Forward, published in February. His other books include, When: The Scientific Secrets of Perfect Timing and A Whole New Mind, as well as the #1 bestsellers, Drive and To Sell is Human. Dan's books have won multiple awards, have been translated into 42 languages, and have sold millions of copies worldwide. He lives in Washington, DC, with his family.
Host: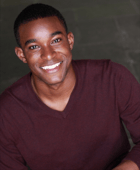 RJ Brown
Actor, Filmmaker, and Teaching Artist
RJ Brown is an actor, filmmaker, and teaching artist based out of Brooklyn, NY. After graduating from the University of Michigan, he moved to New York and went on to star in numerous TV Shows: The Blacklist, Blue Bloods, 13 Reasons Why, and The Carrie Diaries. He's always had a passion for teaching and learning, and is happy to be a part of The National Society of Leadership and Success. As host, he hopes to facilitate open dialogue and make each event fun and informative.