Increasing low-income student retention has always been a challenge. Reports have shown that students from low-income households are SEVEN times less likely to obtain a bachelor's degree than higher income families.

Finding a Solution
Student Life and Leadership Coordinator at St. Petersburg College (SPC) Stephanie Henningsen decided to start a chapter of The National Society of Leadership and Success (NSLS) to bring leadership development directly to her students.
As a result, she increased SPC's low-income student retention by 37 percent, achieving an overall retention rate of 92 percent. Watch the full story in our recent webinar, Persistence with Low-Income Students:
This webinar also explores how the NSLS empowers low-income students to:
Set long-term goals and collaborate with others on creating plans to achieve them
Share their struggles with a community of like-minded students
Develop essential skills, such as communication, collaboration, and critical thinking
Ready to bring the NSLS to your school? Learn how to start a chapter.
Guest Speaker: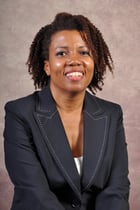 Stephanie Henningsen
Student Life and Leadership Coordinator, St. Petersburg College
Host: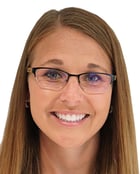 Hannah Stoneburner
Regional Director of Program Development at the National Society of Leadership and Success