Engaging students across modalities can be difficult, especially since students and higher ed leaders differ on how to return to the classroom post-COVID.
In our latest webinar, we sit down with three experts to discuss how they deliver amazing student experiences in hybrid, remote, and in-person environments. The panelists also dig into a recent study that suggests higher ed leaders may be at odds with the wants of students.
Watch: Exploring Student Engagement Across Modalities
In the video, our panelists speak on:
The disconnect between student wants and student success.

How to bolster student engagement across learning environments.

Best practices for hybrid, remote, and in-person learning.

Ways to deliver a great student experience across modalities.
Providing great student experiences is at the heart of NSLS programming. Learn how we've connected with students across modalities at over 700 campuses and how easy it is to bring a chapter to your school.
Guest Speakers: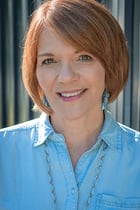 Dr. Melody Rawlings
Director, Center for the Advancement of Virtual Organizations, Northcentral University
Dr. Melody Rawlings is a business professor, doctoral chair, and director of the Center for the Advancement of Virtual Organizations at Northcentral University. She holds a Doctorate in leadership and a Master's in science and technology. She's an international presenter and author of peer-reviewed articles on virtual teams, emotional intelligence, and eService.
Clarissa Lang
Director of Veterans Services, Frostburg State University
Clarissa Lang holds an MBA and is currently working on her Doctorate of Business Administration (DBA). She has over 10 years of experience in higher education. Her passion is helping students engage in leadership activities to build their skills for their careers in the future.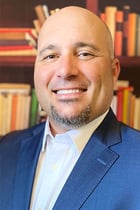 Dr. Kevin Lovelace
Faculty in Management and Organizational Behavior, California State University, Sacramento
Dr. Kevin Lovelace is a lecturer in the College of Business (Management & Organizations). Dr. Lovelace completed his Doctorate at the University of San Francisco in 2015, holds an MBA in management, and an MA in education leadership with a concentration in online education. Dr. Lovelace teaches business communication and organizational behavior courses at the undergrad, grad, and honors level.