LETTER FROM THE PRESIDENT:
Dear Member,
The new year is fully underway, and I hope that you are off to a terrific start to your spring semester. February has begun, and it is with great pride that we honor Black History Month.
The National Society of Leadership and Success is a champion of diversity, and we are committed to fostering a community of inclusion. At this time of reflection in acknowledging African-heritage citizens' contributions – past and present, we encourage everyone to stay vigilant as we strive for a future without racial injustice, bias, or bigotry.
As a leader, you have the power to help shape a more unified and equal society. Remember, together, we can bring about positive change in the world, as we all have far more in common than we have differences.
I wish you an exciting and inspired new year of learning.

Charles Knippen
President
The National Society of Leadership and Success
---
BIG NEWS:
Get Ready For Mark Cuban!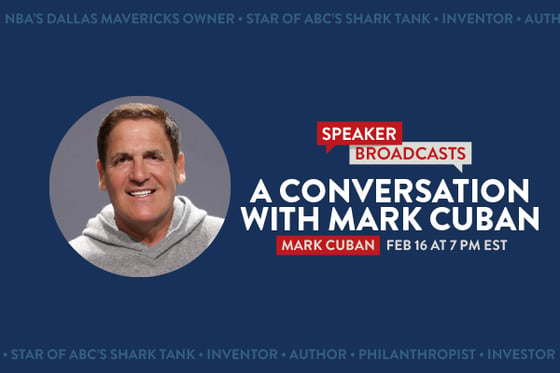 On February 16, the NSLS will welcome Mark Cuban (Owner of the NBA's Dallas Mavericks and star of Shark Tank) as a guest in our 2021 Speaker Broadcast season. Mark will be sharing his motivational words of wisdom and inspirational anecdotes for developing strong leadership skills. Be on the lookout for the broadcast emails for more information.

Spring 2021 Scholarships and Awards
The Application Window For Spring 2021 Scholarships and Awards is NOW OPEN!
The Spring 2021 submission period runs from Feb. 1 - March 26 at 11:59 p.m. Eastern Time.

February winners of the $50 Communication Styles Video Contest. Congratulations!
Nick Hayden

Kevin Sites, Broward College

Megan Gustafson, Capella University

Sneha R. Patel, Texas Woman's University

Juan Padilla, Indiana University South Bend

Shamika Bethea, Capella University
---
SUCCESS STORIES AND SPOTLIGHT:
University of Phoenix and The NSLs Foundation Have Announced the Winner of Prestigious Military Student Scholarship
The National Society of Leadership and Success (NSLS) Foundation has announced Raven Hilden as the 2020 Major Fannie Griffin-McClendon Scholarship winner. Hilden received $5,000 to help complete her Bachelor's degree in Human Services Management at the University of Phoenix... READ MORE >>
'BUILDING BLACK LEADERS' SCHOLARSHIP WINNERS ANNOUNCED
As we celebrate Black History month, it's essential to remember that standing up for equality is a year-round effort. The NSLS supports the Black community of students, families, and schools we work alongside, who are adversely affected every day by systemic racism and injustice. We believe finances should not interfere with opportunities and we are honored to annually provide students with a wealth of scholarships and awards.
Congratulations to our diverse community of Fall 2020 scholarships and awards winners!
BTC students named to National Society of Leadership and Success
Twenty-five students were recently inducted into the National Society of Leadership and Success (NSLS) at Blackhawk Technical College.
Blackhawk Technical College students with a minimum GPA of 2.5, at least six credits completed, and/or demonstrated student leadership on campus were invited to be inducted. NSLS is the largest leadership honor society in the United States with more than 700 chapters and a million... READ MORE >>
Selma, Alabama resident Bryant Gordon was accepted into Mississippi State's chapter of The NSLS
Bryant Gordon, a freshman at MSU, was recently accepted into The National Society of Leadership and Success (NSLS). The driven student states that "being part of the nation's largest leadership honor society means a lot to him." Gordon's major is Kinesiology – the scientific study of body movement and human physiology. He finished the fall semester with a 3.4 GPA, which exceeds the required 3.0 GPA at MSU... READ MORE >>
With a Focus On Diversity Katarina Chapa Garcia Named as Finalist in the NSLS' 'United by Purpose' scholarship."
When it comes to resources that can change lives, scholarships are among the most impactful. Twenty-four-year-old Katarina Chapa Garcia is one of 20 finalists across the country, hoping to win one of three 'United by Purpose' scholarships provided by The National Society of Leadership and Success, among the more than $350,000 we award in scholarships each year... READ MORE >>

NSLS President Charles Knippen Share The Value In Learning From Failure
As President of The NSLS, Charles Knippen heads a diverse team and nurtures an environment where "failure" is not a bad word. On the contrary, in a new article published by CEOWORLD magazine, Knippen advises that we look at our failures not as a defeat but as opportunities to learn, grow, and do better... READ MORE >>


PARTNER SPOTLIGHT: GEICO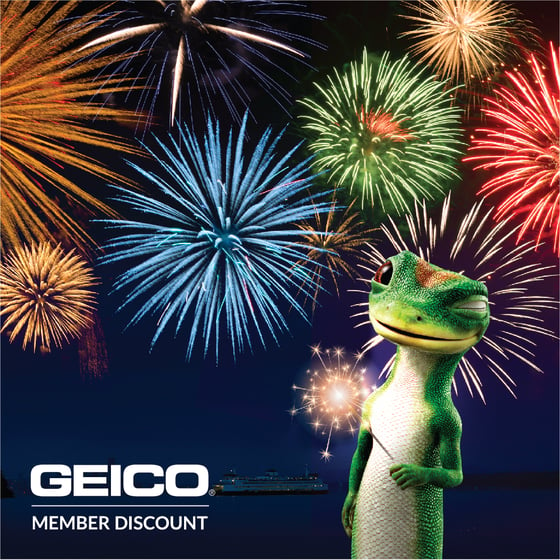 As a member of The National Society of Leadership and Success, you could save with a special discount on GEICO auto insurance.