Community building is the backbone of great leadership. Leaders who make a positive impact on the world are the ones we remember most. They not only use the core tenets of leadership to build strong teams and inspire others —they also leave behind a meaningful legacy.

The members and chapters we recognize here embody our mission of building leaders who make a better world. See how they're leveraging their leadership skills into community building that creates a lasting impact.
Hannah Hoobyar Uses Entrepreneurial Skills to Help Disaster Victims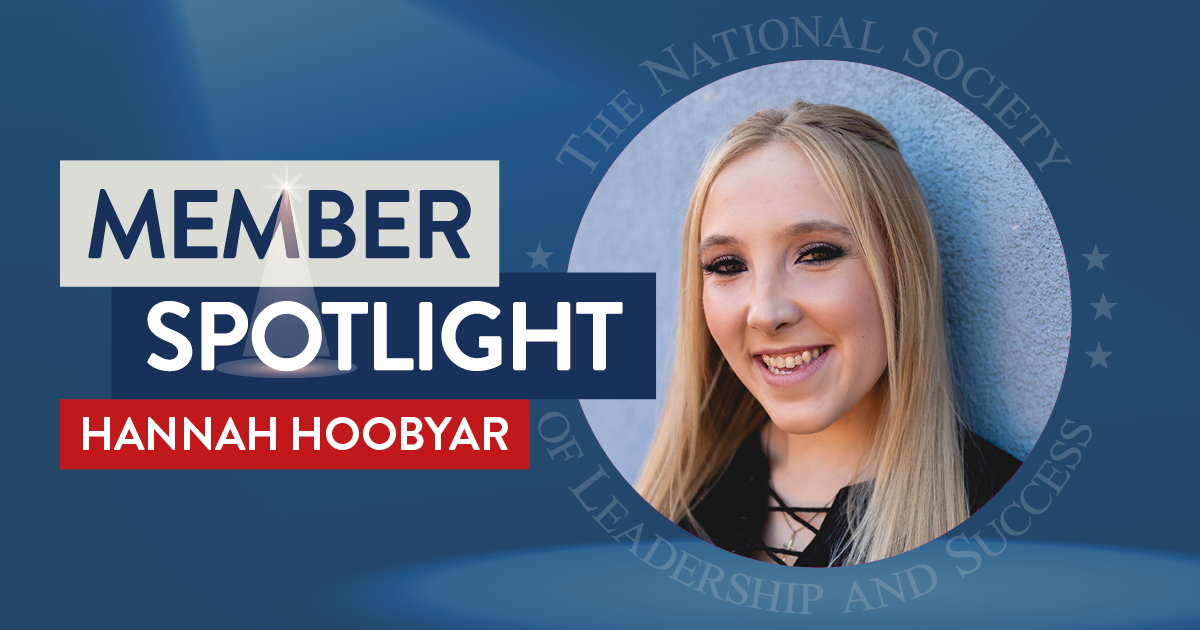 Hannah Hoobyar of Capella University was named one of the Top 100 Influential People in Reno when she was just 15 years old. Just three years later, she was honored as Philanthropist of the Year by Flight to Freedom.

She is now a mentor through the Clinton Global Initiative University (CGI U) program, on top of her work as founder of Project Bear Hugs, which has proven to be an incredibly successful organization dedicated to providing comfort in times of crisis. Since 2013, Project Bear Hugs has donated comfort items to disaster victims across the U.S.

Hoobyar's light bulb moment came when she felt the urge to comfort children impacted by tornadoes in Oklahoma. Instead of leaving the tornado relief efforts to someone else, she acted — she's collected almost 3,000 stuffed animals to donate.
WATCH A CLIP FROM OUR RECENT INTERVIEW WITH HANNAH HOOBYAR
Read the full Member Spotlight >>
Darryl Johnson Creates a Path to Success for Others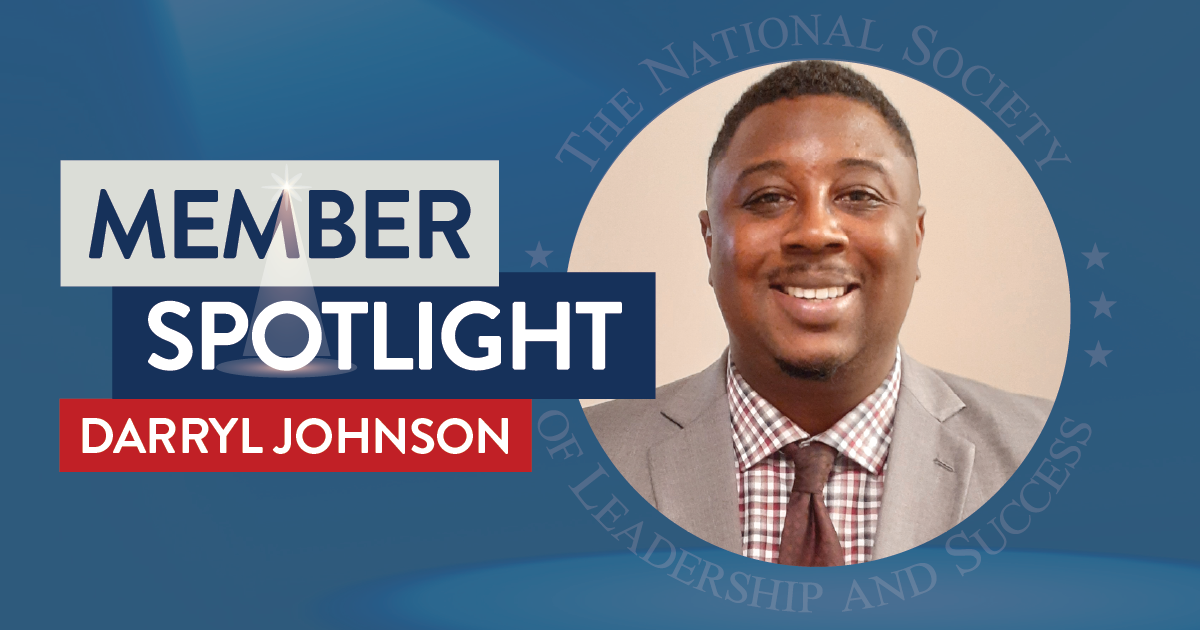 Darryl Johnson, Southern New Hampshire University, graduated with a master's degree in psychology and uses what he's learned to make the biggest impact possible.

With funds earned through the NSLS United by Purpose grant, he founded his nonprofit organization The Path: An Agent of Change, Inc. Dedicated to diversity, equity, and inclusion and dismantling racism and bigotry, The Path hosts virtual and in-person seminars and events to help individuals discover their own path to aid in systemic issues by advocating for systemic change.

Through The Path, Johnson has also created internship opportunities, a mentorship program, and life-skill courses for underrepresented communities. A certified UX designer and project manager with unmatched dedication to service efforts, Johnson's own future path is bright.
Read the full Member Spotlight >>
Yaryna Zhurba Helps Her Country One Puzzle at a Time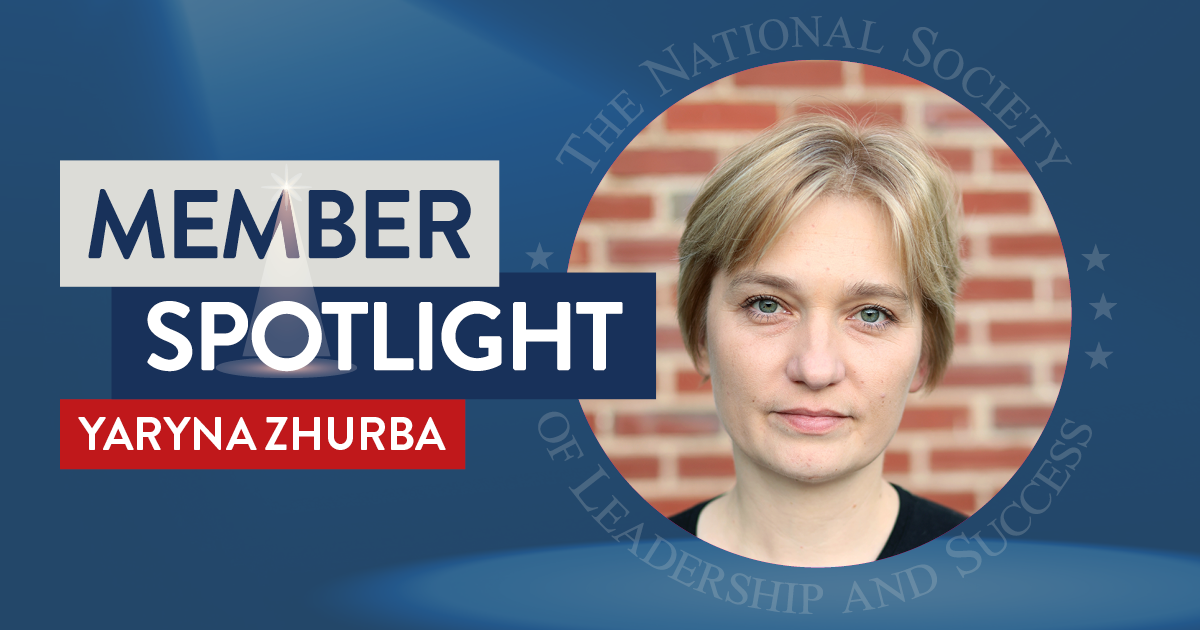 Ukrainian native Yaryna Zhurba, University of Alabama in Huntsville, knew she needed to do something to help in the Ukrainian war effort. When she saw cherished landmarks and cultural sites destroyed by the Russian invasion, she created Ukrainian Puzzles, pairing the symbolic rebuilding of important sites with literal funding to help build back the country she loves.

Ukrainian Puzzles donates 100% of its profit to rebuilding destroyed landmarks, and with the puzzles being made in Ukraine, her organization also helps stimulate the economy. The team she built works together to bring back a sense of joy and community to Ukrainian people while also making a real contribution.

Zhurba continues to keep up the pace filling orders and expanding her team's reach to continue the fight for freedom, with the goal of vastly increasing sales of puzzles to make an even bigger impact and rebuild the country.
WATCH YARYNA ZHURBA DISCUSS UKRAINIAN PUZZLES
Read the full Member Spotlight >>
Johnston Community College Creates Coffee Bar for First Responders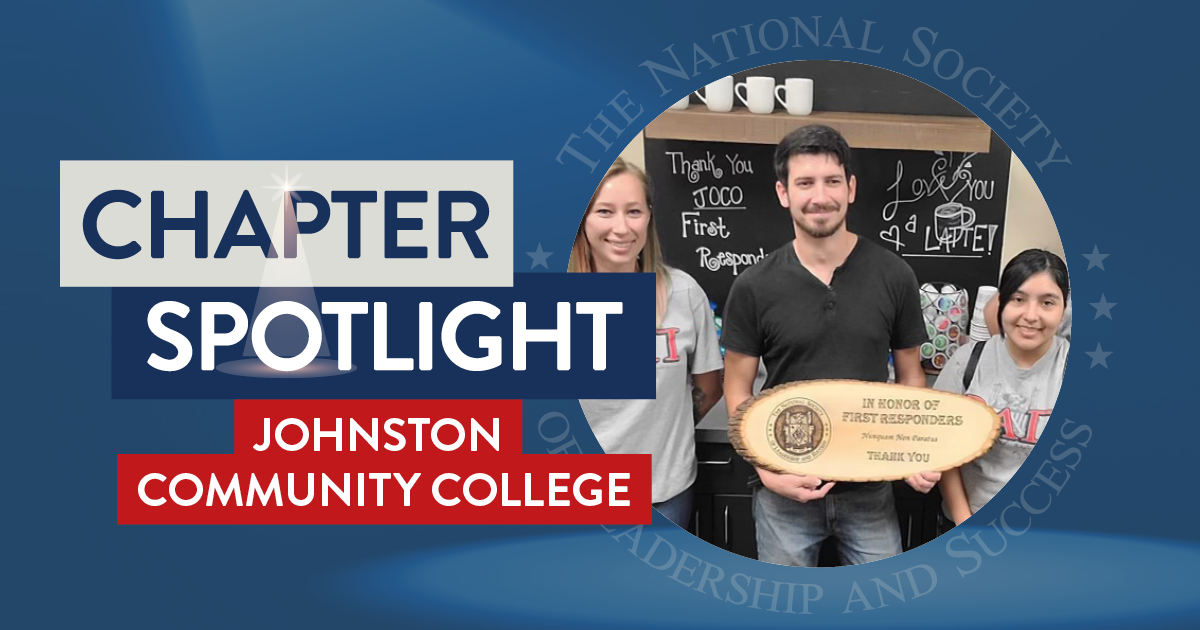 Fundraising and donating items in need are common ways to make an impact on your community, but the Johnston Community College chapter decided to think outside the box. They created a permanent coffee bar for first responders in their town of Smithfield, North Carolina.

Every academic year, the chapter chooses a theme for service initiatives based on characteristics of great leadership, and this year the theme was "action." To accomplish that, students decided on a way to consistently have a positive impact on law enforcement, fire, and EMS employees, who have dedicated so much time during the pandemic.

Of course, this meant many hours of hard work, planning, and collaboration. By setting goals and working as a team, they accomplished what they set out to do: create a tangible representation of the community's appreciation for first responders. With the connections being made and the kindheartedness behind the creative idea, everyone in Smithfield knows it's much more than just a cup of coffee.
Read the full Chapter Spotlight >>
Rio Salado College Puts the Focus on Hunger and Homelessness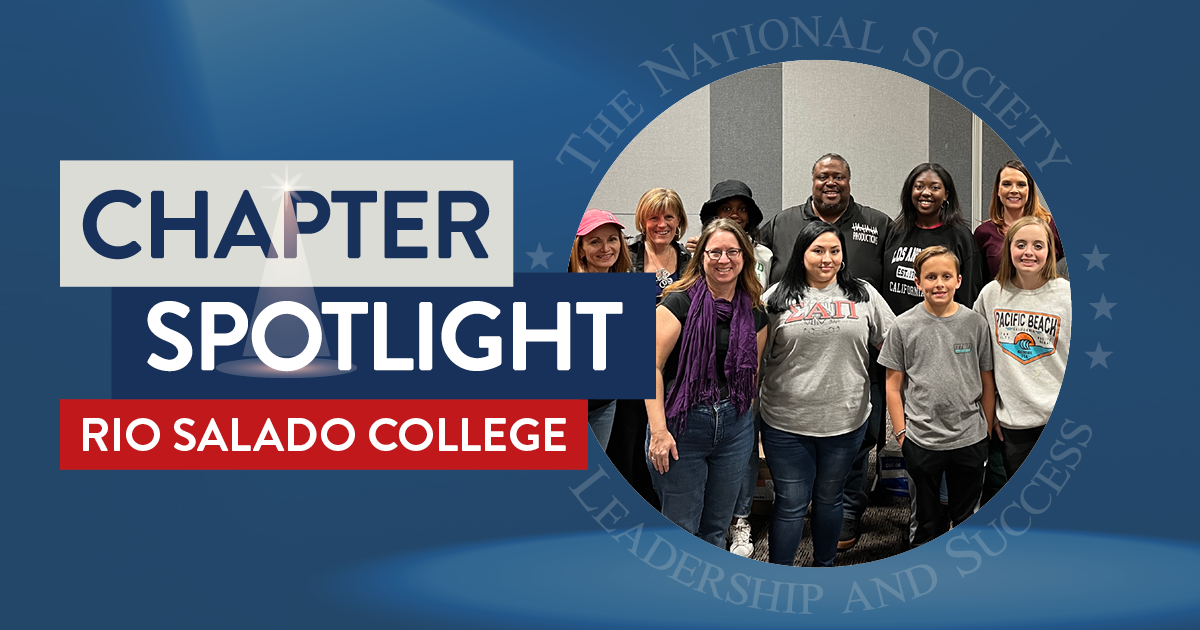 At the heart of any service initiative is the idea that we can lift the less fortunate up by working together. Rio Salado College is dedicated to doing just that, taking part during Hunger and Homelessness Awareness Week, traditionally held the week before Thanksgiving.

Students organized a donation drive that had a big impact and received recognition from Rio Salado College President Kate Smith, who attended the packing event. The impact went beyond only helping those in need. Chapter members learned important leadership skills setting up the event, working closely with the college's marketing team to promote it, and partnering with Phoenix-based UMOM New Day Center to maximize their efforts bringing food and funding to those in need.

Led by Chapter Advisor Tara Hayman, the chapter relied on communication skills, organization, and goal-setting techniques to bring widespread awareness to their local community about a core issue many face.
TARA HAYMAN TALKS ABOUT THE NSLS IMPACT
Read the full Chapter Spotlight >>
There are so many groups who could use a hand or a cup of coffee, including our military. Read about Raven Hilden's award-winning nonprofit MilVet™, dedicated to getting active military, veterans, and their families the items they need.