Stress is a significant factor in student retention and engagement rates. In a recent study, 95 percent of administrators said mental health is a top concern for their students. But there are tools and methods to help alleviate this issue.
Reduce Stress to Increase Retention
To understand how to reduce stress for students, you must also understand how to reduce it for yourself. Learn how by hearing from Evolutionary Biologist and Stress Expert Dr. Rebecca Heiss in Reduce Stress by Becoming a Self-Advocate.
During this webinar, you'll learn how to:
Break through barriers to achieve optimal performance
Build self-awareness and a fearless culture
Establish powerful responses to everyday challenges
Bring the power of positivity to you and your students
Another great way to foster engagement on campus is by developing your students' leadership skills. Learn how easy it is to start an NSLS chapter at your school.
Guest Speakers: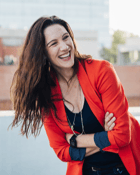 Dr. Rebecca Heiss, PhD
Author, Evolutionary Biologist, founder/CEO of icueity
Dr. Heiss' research has been called "transformative" by the National Science Foundation. She taught at the South Carolina Governor's School for Science and Mathematics and was later recruited to be among the founding faculty members to develop a startup school to nurture entrepreneurs. She is the founder and CEO of icueity, a continuous 360 review app providing users ongoing feedback and challenging them to grow in self-awareness. She is the author of Instinct: Rewire Your Brain with Science-Backed Solutions to Increase Productivity and Achieve Success.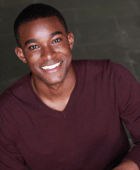 RJ Brown
Actor, Filmmaker, and Teaching Artist
RJ Brown is an actor, filmmaker, and teaching artist based out of Brooklyn, New York. After graduating from the University of Michigan, he moved to New York and went on to star in TV Shows like The Blacklist, Blue Bloods, 13 Reasons Why, and The Carrie Diaries. He's always had a passion for teaching and learning, and is happy to be a part of The National Society of Leadership and Success. As host, he hopes to facilitate an open dialogue and make each workshop fun and informative.