An interview can be daunting. Getting hired could mean a greater work-life balance and finally landing your dream job. But, it can also be scary. In fact, 93 percent of people report feeling anxiety during the interview process.
So, how can you prepare to not only be confident during interviews, but also land the job?
Earn Points with Interviewers
During How to Stand Out to Hiring Managers, the first installment in our Well-Rounded Student Webinar Series, our experts discuss the ways you can set yourself apart from the competition and make a strong first impression.
By implementing some simple steps and understanding what hiring managers seek, you'll be confident entering the room or clicking the link that will put you face-to-face with your interviewer.
In this webinar, you'll learn:
Nonverbal and verbal communication techniques
Interview etiquette for in-person and virtual interviews
How to sustain confidence and showcase your authentic self
Knowing how to convey your story or your "why"

Have trouble impressing hiring managers with the pen? Check out our tips in How to Write a Cover Letter for an Internship. Plus, learn about our own paid, remote NSLS Internship Program and see how easy it is to bring a chapter to your school.
Hosts: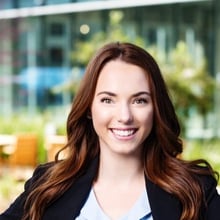 Allie Randall has a rich background in higher education, recruiting, and marketing, giving her a unique perspective on how to help students and organizations succeed. Allie obtained her undergrad in communications, advertising and social and behavioral science from California State University, Fullerton. Allie's commitment to helping students showcase and develop their talents and values is bolstered by the NSLS internship and membership opportunities.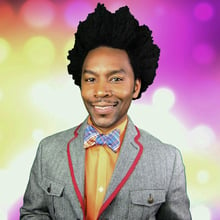 Corey Andrew Powell wears many hats — copywriter, content producer, and podcast host/interviewer. Having earned his bachelor's in media arts, Corey's work experience includes art direction, video production, video editing, music writing, and producing on-air promos. He's also a Grammy voting member of the Recording Academy of Music.
As a Content Manager for the NSLS, Corey contributes to the organization's marketing initiatives and corporate communications. He also utilizes his love of thoughtful conversation as the current host of the popular NSLS podcast, Motivational Mondays.