Not all leadership development programs are created equally. So, what should you look for or how can you construct your own?
To help you figure it out, we've teamed up with Dr. Bruce H. Jackson, the founder of The Attentional Leadership™ Institute and author of Finding Your Flow for our webinar, The Importance of Leadership Development.
In this webinar, you'll learn:
How leadership development is important to enhance key soft skills
How to implement life-changing leadership programs on your campus
How a leadership program is a value-add for your students
Identifying Missing Skills
Delivering effective, transformative leadership programming is key for your students to build the skills they need to succeed as they prepare for life after college. These are interpersonal and communication skills that aren't usually taught in their regular coursework.
Are you looking to bring impactful leadership development to your students but don't know where to begin? Learn how easy it is to start an NSLS chapter at your school.
Guest Speaker: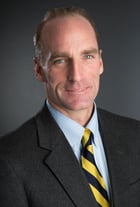 Dr. Bruce H. Jackson, MBA/MPA, PhD
Founder, The Attentional Leadership™ Institute
Dr. Bruce H. Jackson has dedicated his career to developing individuals, teams, organizations, and communities that seek to maximize influence, leadership, and change. Whether he's working with Fortune 500 companies, colleges and universities, or non-profit institutions, he brings a set of principles and wisdom that translates to leadership education in any space. He is the author of Finding Your Flow: How to Identify Your Flow Assets and Liabilities—the Keys to Peak Performance Every Day.