Creating engaging and transformative leadership programming for students can be challenging. Empowering students for their next steps in life starts with understanding the basics of what an effective leadership development program looks like and what elements drive success.

To help dig into this important topic, we spoke with the author, leadership expert, and Deputy Director of the Rockefeller Center for Public Policy at Dartmouth College Sadhana Hall. She shares her decades of experience creating leadership programming and provides you with an actionable plan to get started today.
Watch The Elements of a Successful Leadership Program to learn proven methods that engage students and set them up for current and future success.
In this webinar, you'll learn about:
Increasing student engagement and retention through leadership programming
Sadhana's Eight Pillars of Planning and other aspects of leadership development
The importance of teamwork in leadership
Providing students with essential skills that impact them beyond the classroom
Looking to bring life-changing leadership education to your students this semester? Learn more about how easy it is to start an NSLS chapter at your school.
Guest Speaker: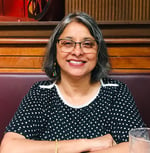 Sadhana Hall
Deputy Director of the Rockefeller Center for Public Policy, Dartmouth College
Sadhana Warty Hall has applied her experience in management and strategic thinking to community development at institutions ranging from New Hampshire to Armenia. As the current Deputy Director of the Rockefeller Center for Public Policy at Dartmouth College, she manages overall operations. In recognition of her work, Sadhana received Dartmouth College's Sheila Culbert Distinguished Employee Service Award and the Australia Government's Endeavor Executive Leadership Award for implementing leadership curricula for Australian Indigenous communities. She is the co-author of Teaching Leadership: Bridging Theory and Practice (2018) and the author of Leadership Blueprints: Adopt, Adapt, and Adjust (2021). Hall earned an M.A. in history from the University of Rajasthan, India and completed an M.P.H. in public health from the University of North Carolina in the United States.
Host: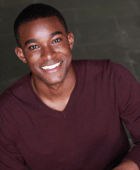 RJ Brown
Actor, Filmmaker, and Teaching Artist
RJ Brown is an Actor, Filmmaker and Teaching Artist based out of Brooklyn, NY. After graduating from the University of Michigan he moved to New York and went on to star in numerous TV Shows: The Blacklist, Blue Bloods, 13 Reasons Why, and The Carrie Diaries to name a few. He's always had a passion for teaching and learning and is happy to be a part of The National Society of Leadership and Success. As host, he hopes to facilitate open dialogue and make each workshop fun and informative.