The pandemic has created challenges for everyone. That's true for students, colleges and universities, and even NSLS chapters. Many formerly vibrant, active chapters have found themselves limping along with members who are increasingly unengaged.
Ayrton Purdy, Chapter President of the Spring Hill College chapter, faced this reality shortly after assuming office. He and the other chapter leaders decided they were going to do something about that.
"Last semester, we had 22 members. About 11 of them were active, including the E-Board members. Last fall, we inducted four members but this semester, we're on track to welcome 48 new members. Prior to COVID, we had a strong 100-person chapter and my goal is to get us back to this level of activity on campus."
The night after their induction ceremony, Spring Hill College hosted its Student Organization and Leadership Awards, where the Spring Hill NSLS chapter won Outstanding Student Organization of the Year.
Purdy and the other chapter members wanted to continue to build on their emerging successes, so they set their sights high in achieving a group goal to give back to the community.
"We created just under a mile of new hiking and walking trails for the community as part of a larger community project. In relatively short order, we came together to turn our chapter around, grow substantially, and generate positive publicity."
RELATED: HOW TO BOUNCE BACK
Set Sights High and Follow Through
How did Purdy and the other NSLS members in his chapter accomplish this impressive turnaround? It required a multi-pronged approach that was pursued over time, starting with a commitment to representing the chapter at as many on-campus tabling events as possible.
Next, they approached current and potential members to encourage them to complete their Steps to Induction or formally join the chapter. They were able to add an additional three E-Board members and at induction, over 100 people attended, including the school board, the university president, and other administrators.
These efforts helped the Spring Hill chapter really step up when it came time to make a positive difference. Purdy says that achieving this goal required considerable "coordination with local members of our campus and community."
In addition to fostering a strong sense of teamwork among the chapter members, the project demanded some more advanced leadership skills, including "planning and communication."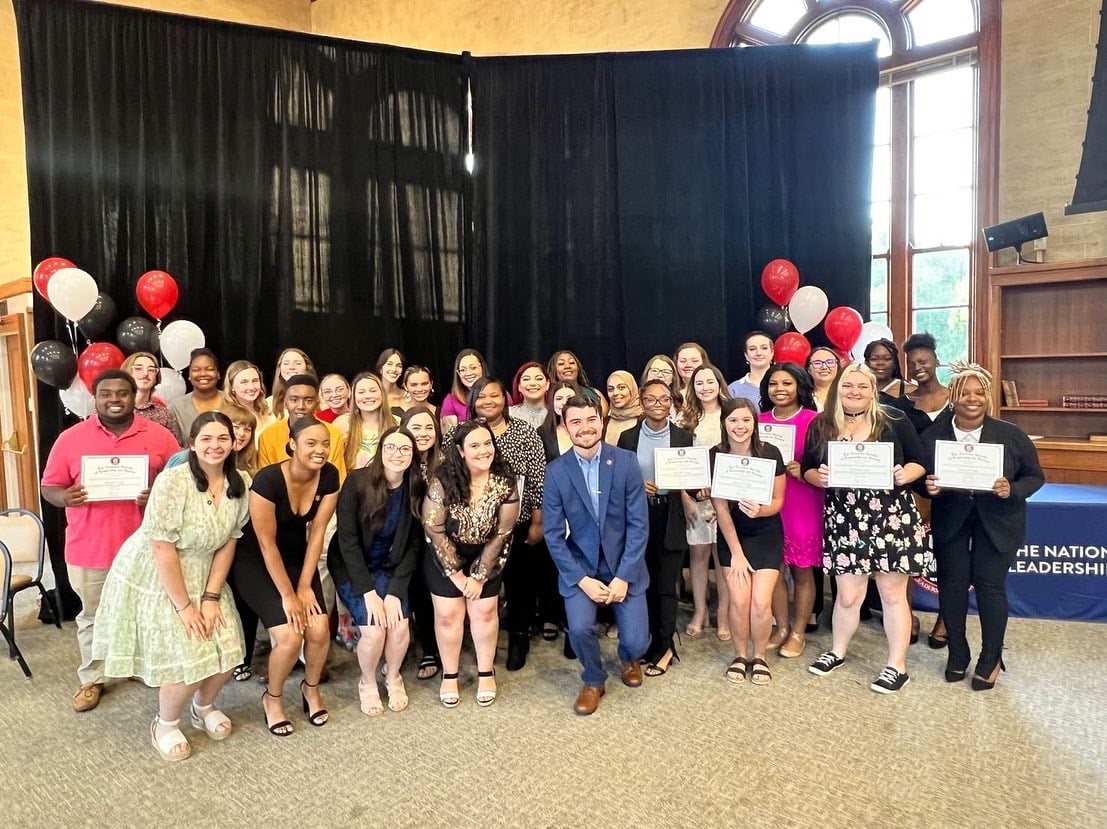 Engaging With the Community
Purdy says that other chapters who want to reinvigorate themselves and serve their communities have a plethora of opportunities to achieve both goals, just like Spring Hill did. Spotting those opportunities and transforming them into service starts with engaging with the community around you.
"There are lots of people and opportunities in your area that could benefit from your attention and help. All it takes is engagement in the community and coordination with local events."
As for the rest of the Spring Hill chapter members, they've achieved a remarkable goal. Growing their numbers and accomplishing their walking-trail project was just the first act.
They're not about to rest on their laurels now that they have a real taste of the benefits of serving others. Next, they plan on coordinating a campus-cleanup event and other community-driven projects.
How the NSLS Helps Leaders Grow
Participating in the NSLS can be truly transformative, as is the case with the Spring Hill chapter. Purdy agrees that serving as Chapter President has proven to be a profoundly impactful experience for him.
"I feel I've been impacted significantly from my experience as a student leader for the NSLS. That experience has changed me, emotionally and physically. Being Chapter President has allowed me to become a better person. It holds me to a higher standard as I'm reminded daily of the leadership values we teach to our new members."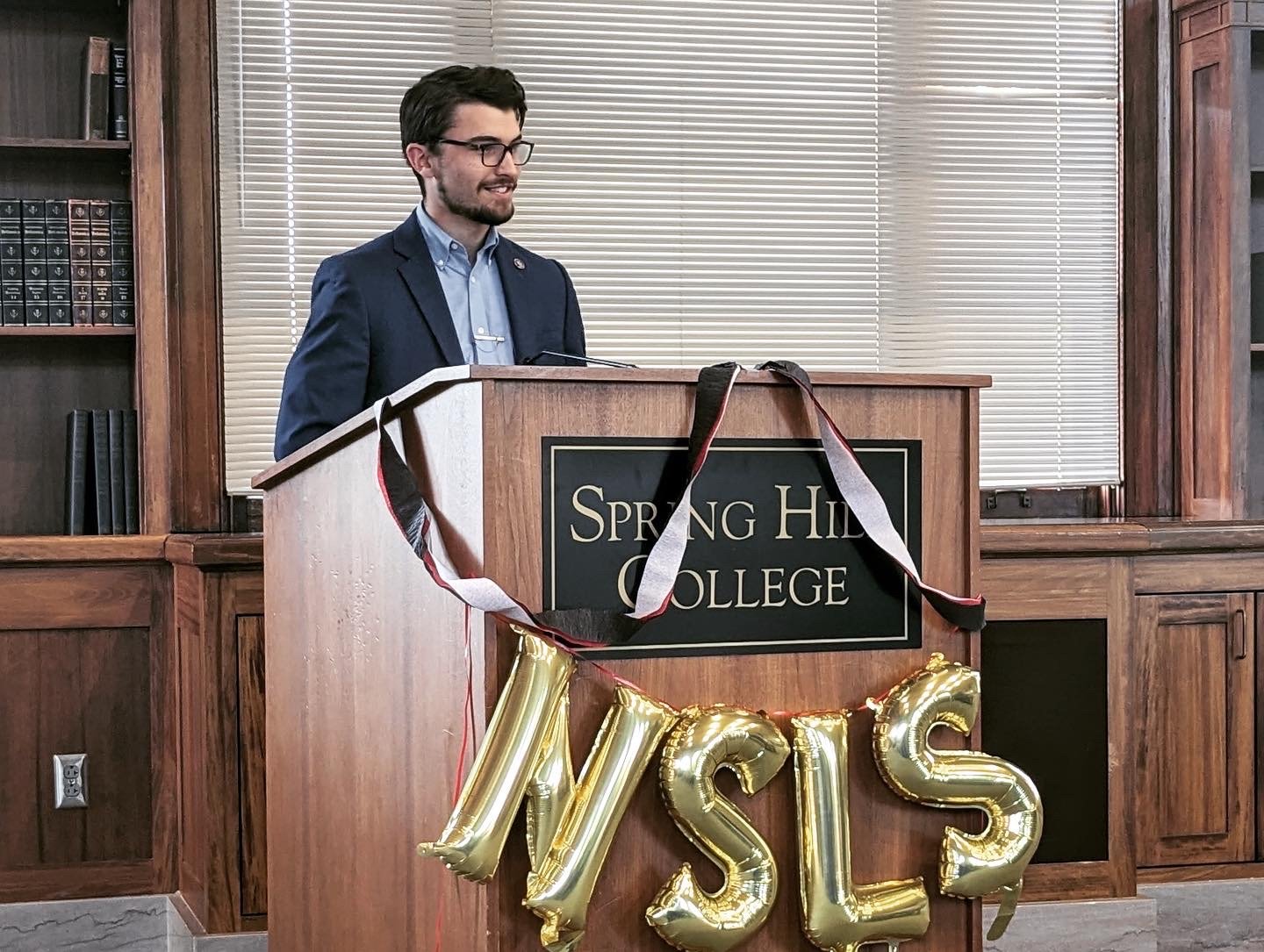 Servant leadership, when put into active practice, can transform your understanding of what it means to lead others. In Purdy's experience, serving as Chapter President has been most meaningful when he kept his focus on serving the leaders of tomorrow, as well as the needs of the community his team wanted to help.
"Leadership means guiding an organization on a path to achieve its mission. My time here at the NSLS has allowed me to keep this vision in mind as I help empower the next leaders of the world."

Many NSLS chapters struggled to get back into the swing of things after the pandemic disrupted daily routines. Read the story of another chapter that built a community during a challenging time.