LETTER FROM THE CEO
Dear NSLS Family,
This Independence Day weekend, people across the United States gathered to celebrate the unanimous adoption of the Declaration of Independence in 1776, proclaiming the thirteen colonies' separation from England.
Leading up to this historic day, and in the Revolutionary War following the Declaration, colonists came together as a community to fight for their right to self-governance. Independence Day isn't just about American independence. It's about people coming together in their communities to create change.

As the United States nears its 250th anniversary, this sense of community feels distant to many of us who live here. Politically and socially, the nation seems more divided than ever, and many of us ache over this rupture in the sense of community that was so vital to the birth of our nation.

So this month, we're reminding ourselves of the importance of community, whether for local groups, national organizations, or even for leaders, who are often perceived as exceptional individuals who stand alone. Community is necessary for everyone, and it can come in so many forms: Peloton, support groups, your local happy-hour buddies, or even leadership organizations …

Join us this month in celebrating the diverse ways we can value our various communities and in learning how to foster the support networks that help us build belonging and success.

Have a joyful and safe July!

Neil Khaund
Chief Executive Officer
The National Society of Leadership and Success
---
BIG NEWS
Celebrating NSLS Member Impact!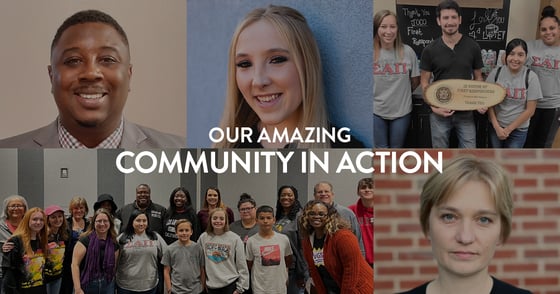 Community roundup! NSLS members and chapters around the country are doing great things for their communities, and we'd like to recognize them for their amazing work. Read more to learn about just a few of the many initiatives created by the extended NSLS family.
Community-Driven Conversations

Here at the NSLS, we love stimulating conversation with leaders who pave the way for others through their amazing work, and we want to share these discussions with you! We host regular livestream events where we chat with guests about leadership and social issues, including recent events like:
We don't want you to miss out, so check out these previously recorded live streams and learn about upcoming events on our YouTube page!
Show Off Your NSLS Pride with Summer Essentials!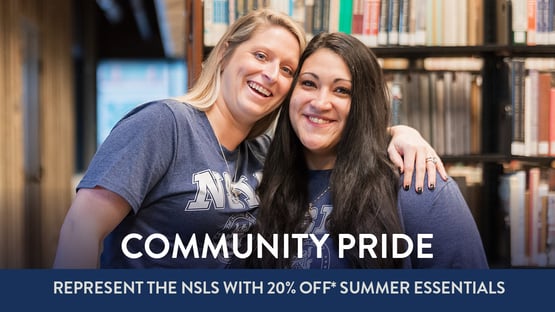 Represent NSLS this summer with summer essentials like comfortable footwear, travel-ready towels, and handy tumblers. Get 20% off* with the code SUMMER20!
*A minimum purchase of $25 is required to claim this offer.
Congratulations to the JULY Reflection Challenge Video $100 Winners
Katine Bowden - Capella University

Alex Korowotny - Chattahoochee Technical College

Suzanne Paschen - Southern New Hampshire University
---
THE NSLS FOUNDATION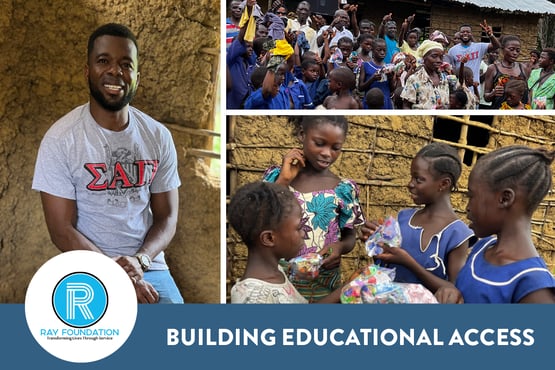 Raymond Steven has experienced firsthand the impact of a dearth of educational resources in his home country of Sierra Leone. Having seen how a lack of infrastructure leaves children in his hometown without reasonable access to quality education, he created the Ray Foundation to help his community change and grow. Read more about Raymond's fight for the future for these children and for his home, and learn more about how you can help break the cycle of poverty.
---

A weekly conversation with entrepreneurs, celebrities, and leadership experts.
---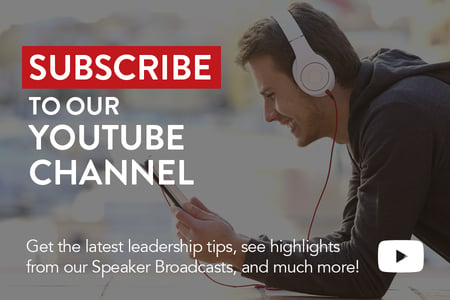 ---
FEATURED POSTS
| | |
| --- | --- |
| The Power of Your Personal Story | How Community Builds Better Leaders |
| Members Making an Impact | NSLS Service in Action: From Member to Advisor |