March is Women's History Month and at the NSLS, we're focused on the contributions of women in all fields. From politics, entertainment, media, and beyond, women provide transformative leadership skills to the organizations smart enough to hire and nurture them.
Increasing more realistic representation across all industries is particularly important when it comes to gender equity, as American women in general still make 30% less than their male counterparts, and that pay gap only increases with age. A more representative workplace means that we'll all enjoy equitable conditions of employment, and that's good for everyone.
While strong women leaders can be found worldwide, we'd like to highlight five remarkable women in particular who are leading the way and motivating change in a variety of spaces.
1. Building Gender Equality in the Workplace
After 25 years in sales and marketing leadership roles for PepsiCo, Mitzi Short co-founded New Season Coaching and Consulting Group where she's also the CEO. She's the co-author of You Should Smile More: How to Dismantle Gender Bias in the Workplace, and a founding member of the Band of Sisters, a group of six women who advocate for gender-inclusive workplaces.
There are three groups primarily impacted by gender bias: the women targeted by it, the colleagues who witness it, and the superiors of those involved. Her book offers advice on how to respond to the bias aimed at each of those groups, on everything from fighting biased language to how to respond to aggressive acts of discrimination. Prompting change in the workplace to create a more inclusive environment for women is transformative leadership in action.
2. Our Disabilities Don't Define Us
Growing up with cerebral palsy, Chelsea Bear often thought about the idea of being a speaker and advocate for those living with disabilities. After a seven-year career in public relations, she launched a second career as a disability advocate and content creator. Now, she uses social media to educate others and advocate for disability inclusion, representation, and equitable treatment in all areas of life.
Chelsea prefers to motivate, rather than inspire, through the way she lives and works as a disabled person. That's because "motivation" implies an impetus and an encouragement to take a different kind of action, whereas "inspiration" can be completely passive. That's radical leadership and it's just one reason why Chelsea Bear is making history.
3. Inspiring Hope through Mentorship
Janet T. Phan is a senior technical product manager at Amazon and the founder of Thriving Elements, an organization that mentors underrepresented girls in STEM. Janet is also the author of Boldly You: A Story About Discovering What You're Capable of When You Show Up for Yourself.
As a Vietnamese-American woman, she faced adversity during childhood and as she prepared for her career. It made her realize how much she owed to her mentors, and also made her want to give young women that same kind of mentorship. She distills her own experiences into five key principles that she calls "Thriving Elements," which are designed to help women find, create, and maximize their own opportunities.
4. Helping Women Run the World
Erin Vilardi is the founder and CEO of VoteRunLead, which is the largest training program in the US for women who want to run for office. She launched the organization while working at The White House Project as the VP of program and communications. Her current project, Run51, aims to help women land in 51% of leadership positions to create a representative government that's reflective of national demographics.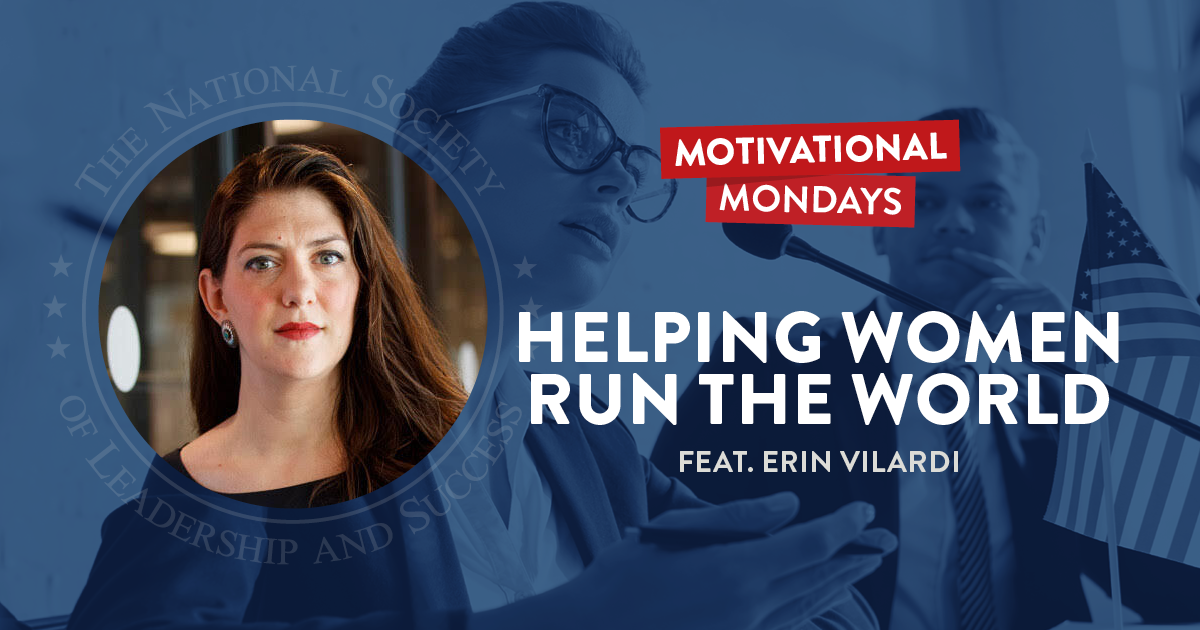 She's particularly enthusiastic about getting women to run for state legislatures. They may not be the most well-known positions, but they're where much legislating takes place. From evaluating whether you're ready to run for office to walking candidates through a 25-point plan, Erin's Run51 project is committed to helping women run the world.
5. Making Opportunities for Black Women in Media
Oladotun Idowu graduated from the S.I. Newhouse School of Public Communications at Syracuse University and the former entertainment content partner manager at Twitter. She created Sisters In Media (SIM) to help young women of color create and take advantage of more opportunities in media and creative fields. For her work, she was featured on Forbes 30 Under 30 in 2022.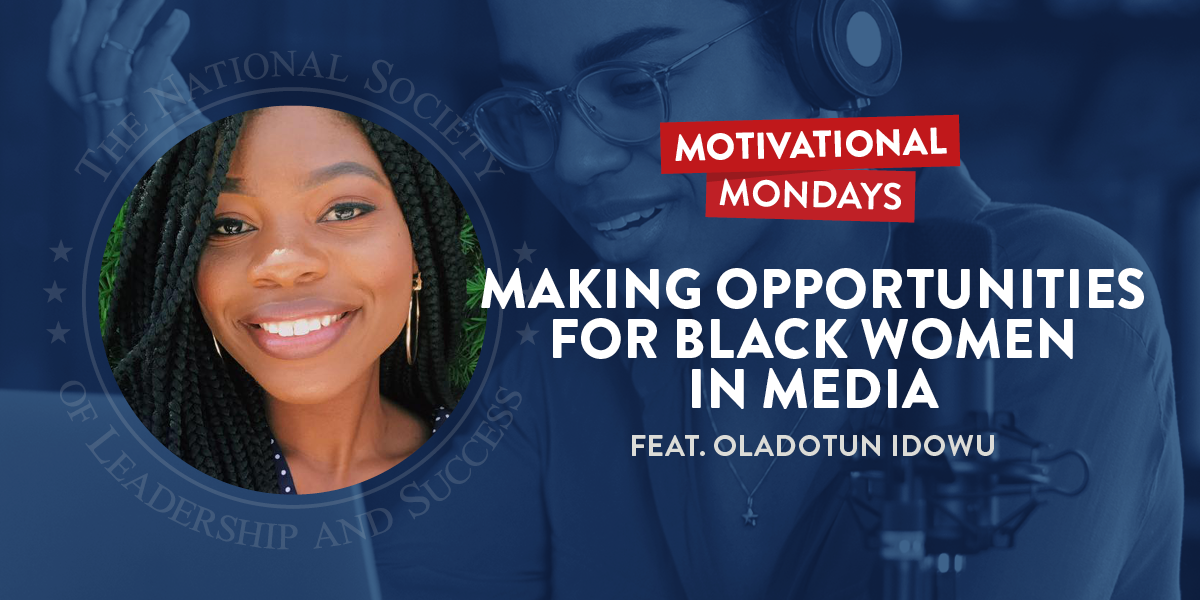 One of the steps Oladotun took to create her network was to make a point of befriending every Black woman in her office at every job she took. Part of her mission is to create more diverse work spaces so community building happens naturally. Many White leaders in media and entertainment got their positions thanks to family, professional contacts, and mentorship. Oladotun is leading SIM to provide that same kind of connection for young women of color.