LETTER FROM THE PRESIDENT
Hi NSLS family,
Did you know that May is mental health awareness month? It's a time when we're reminded to be mindful of mental wellness, not just for ourselves, but also our friends and loved ones.
According to the National Institute of Mental Health (NIMH), 1 in 5 adults in the United States experience setbacks due to significant psychological distress. This means that it's likely someone close to you is dealing with mental adversity. So what can you do to help?
There are a lot of myths and misconceptions about mental illness so it's crucial to get the facts. Research and educate yourself on managing stress, anxiety, and depression. You can start by checking out the National Institute of Mental Health's website, which has many mental health resources.
Another way to help is to be there for your loved ones. If you suspect that someone close to you is struggling with mental health, reach out and offer support. Let them know that you're there for them and they don't have to go through it alone. Mental health is a silent crisis, so we must check in with our family and friends from time to time.
Finally, if you're struggling with mental wellness yourself, my suggestions still apply. Reach out to loved ones or mental health professionals and don't be ashamed to admit that you need help. Let's take charge of our mental health, together.
I wish you all a magnificent May.

Neil Khaund
President & CEO
The National Society of Leadership and Success
---
BIG NEWS
Introducing the Well-Rounded Student Series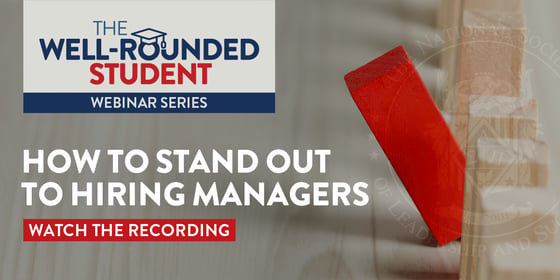 Get inspired through a collection of best practices, advice, and tips for becoming a more productive student.
Scholarships and Awards Announced Monday, May 9
Stay tuned for the big email announcement! Winners will be posted on this page this coming Monday.
THE NSLS SHOP HAS A BRAND NEW LOOK
We've made the NSLS Shop bolder and bigger than ever! Visit, browse, and buy all your favorite NSLS merchandise today!
Congratulations to all the MAY Reflection Challenge Video $100 Winners
Jonathan Lee - Western Governors University

Shemeka Braggs - University of Phoenix

Tiffany Miller - Edison Community College
---

---
FEATURED POSTS
| | |
| --- | --- |
| Healing by Forgiving Others (Feat. Jennifer Kauffman) | Tips You Can Use Now for Managing Difficult People |
| NSLS Members Who Made Headlines in April 2022 | How Mental Health is Impacting Student Retention |
| Advice from the Queen of Conflict Resolution, Naja Hall | How Patience and Curiosity Helped This Leader Out of Prison |
---
What's HAPPENING In THE NSLS Shop?
Proudly display your induction certificate with the official NSLS Wooden Certificate Plaque. Purchase yours by May 15 and use code PLAQUE15 for 15% off your plaque.

---
PARTNER SPOTLIGHT